14 Finns from across the UK travelled to the very scenic Yorkshire Dales Sailing Club to gather for the Northern Championships.  After a briefing from the club's race officer, windward Leeward races were set in a strong westerly breeze blowing the full length of the reservoir.  Two races were run, then lunch and two more were run on Saturday.
The sailors were put to the test with a strong gusty westerly and "fresh" temperatures.  Andy Couch (Blithfield SC) took an early lead and went on to win the first race, showing his pace in the fresh conditions. This he continued throughout the weekend with six straight bullets.  Graham Tinsley from Yorkshire Dales SC chased Andy hard and was a close second in nearly every race giving Andy a good competition throughout the weekend.  John Mackie (Winsford Flash SC) came a strong third overall although 3rd, fourth (Olly Murray, YDSC) and fifth (Dave Walker, YDSC) were separated by just two points overall with any of these racers having a chance of the podium.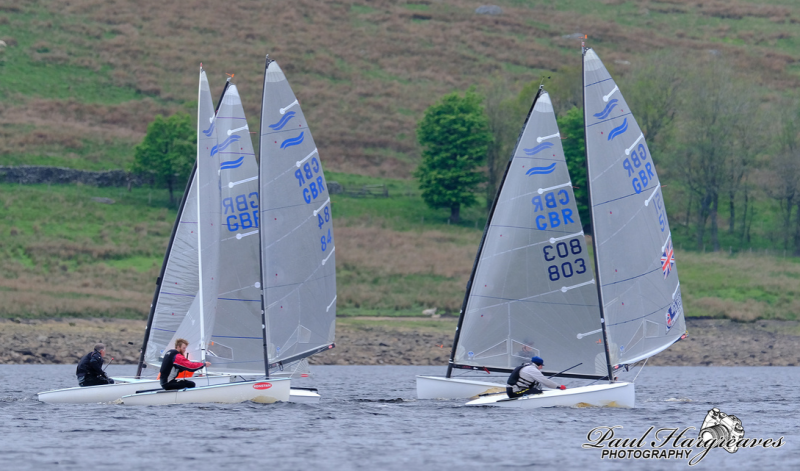 The very close racing could be seen throughout the fleet all weekend with all the Finn finishing in a tight group throughout the weekend. One fluffed tack, poor bear away or dodgy mark rounding resulted in places being lost instantly.  Ivan Burden (Porchester SC) was the furthest travelled competitor with a strong contingent from West Riding SC –  Soeren, Guy, Neil and Alastair, and two from Scotland in David Kitchen and Stewart Mitchell.  Lots of very close racing and challenging racing ended with lots of happy racers and tired bodies enjoying the superb food, drink and hospitality in a wonderful clubhouse and location at the impressive Yorkshire Dales clubhouse on Saturday evening.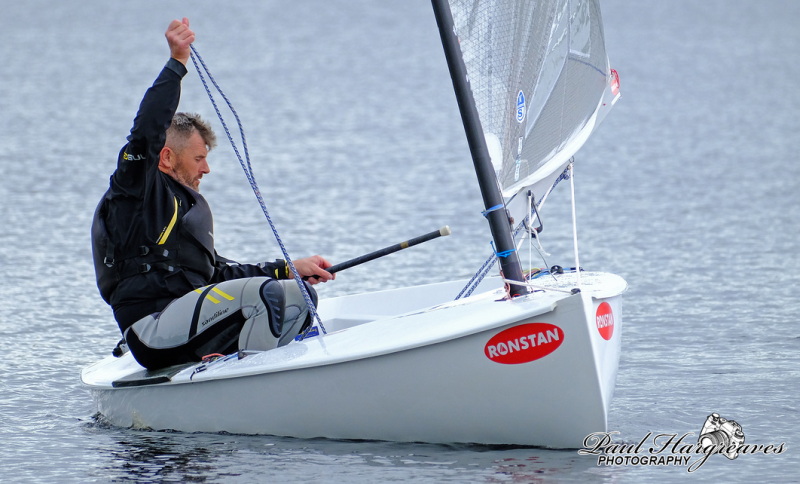 Sunday dawned with a lighter and more southerly wind giving a challenging race course to set with a light and shifty wind at the windward mark splitting and mixing the fleet a bit more.  Andy Couch again took the lead in both races with the fleet then split up finding the most pressure and best shifts to get the advantage to the tricky windward mark.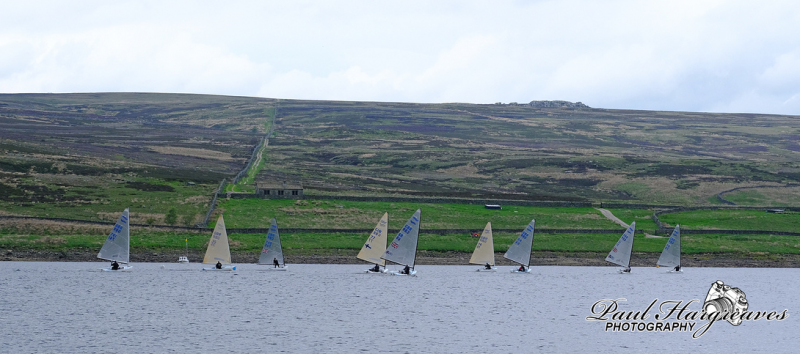 A great weekend, the shore team commented on what a treat it was to have the Finns at YDSC over the weekend. "Spectacular watching the racing from the shore and very friendly and courteous on land".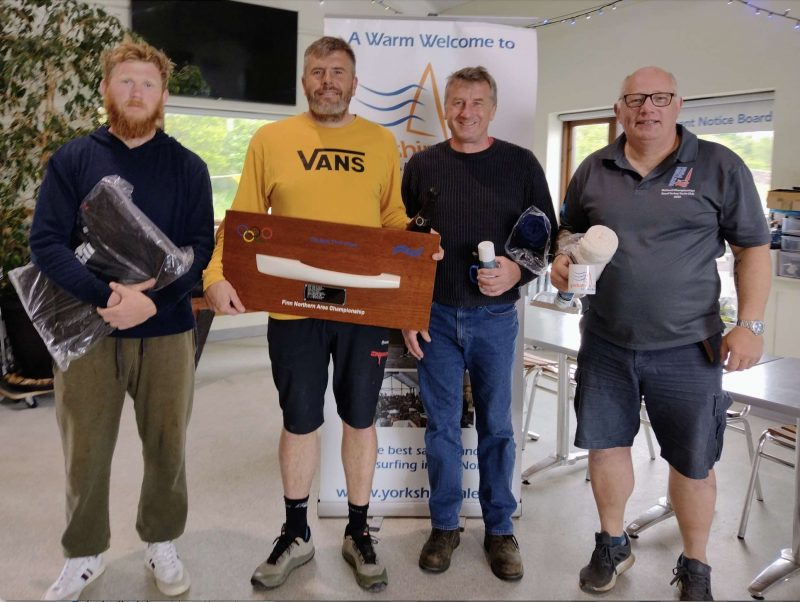 Report by Stewart Mitchell – BFA Northern Area Rep
Photos by Paul Hargreaves
Latest Race Reports…
The Finn fleets have a very active racing programme at all levels from Olympic level though to the equally keenly fought Classic fleet. To read the latest regatta reports click the images below.