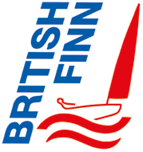 Welcome to the British Finn Association…
This is the home of UK Finn sailing where you will find our 2022 race calendar, information on international regattas, training, tuning & technique advice, an active forum & marketplace plus all the info you need to start Finn sailing. See the latest membership benefits from our supporting Partners.
Britain has a rich heritage of success in the Finn at Olympic and World Championship level, but the majority of the UK fleet is made up of Club and Masters sailors who enjoy racing Finns at all levels.
The concluding event in the BFA Spring Series at Burghfield SC on April 23rd has sadly been called off due to the forecast and the low number of entries across the three classes involved.  Next up is the Keyhaven SC Masters and Open event in the Solent on 30th April/1st May, full details and entry form are available here.
It's not long now to the UK National Championship, at WPNSA Weymouth, 13-15th May –  once again supported by Ronstan. Enter now via your webcollect account and register your shirt size for a free event polo shirt. Sponsor Ronstan has provided a great rance of prize goodies, plus a 30% discount voucher for every competitor, so don't miss out on your chance to race at the London 2012  regatta venue.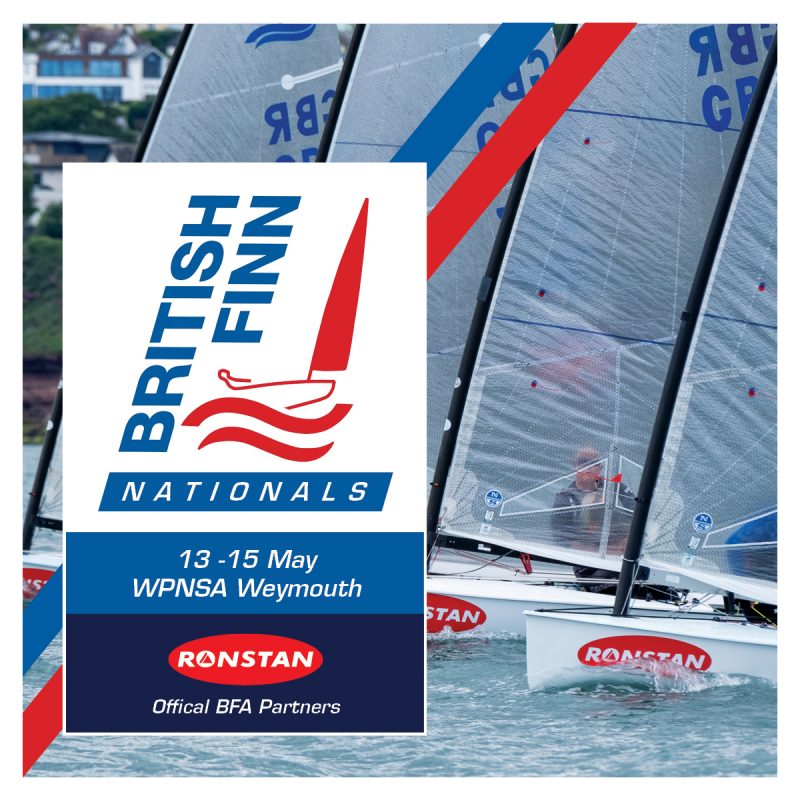 Giles Scott retires from Olympic Sailing 
Along with several other members of the successful British Sailing Team, Giles announced his retirement from Olympic sailing this week. " I've been in Olympic classes sailing now for nearly 14 years, done two Olympic Games, had a really good innings and now it's time for me to move on to other things. It actually feels OK. If I'm brutally honest it feels just fine. I've been doing it for so long and have put so much into it, and I'm lucky to have been successful, and it's time to do other things. I've absolutely loved my Olympic sailing but I feel like it's been a chapter in a bigger book. I'm sad to be leaving but for sure it's time to go."
"The last couple of years were probably the busiest of my life and I took on an awful lot with the America's Cup while trying to defend my Olympic title. Somehow I managed to keep that gold medal. In honesty I'm not sure how, but I got there just about! I've enjoyed my time off, doing some Moth sailing and sailing some bigger boats. I'm getting back with INEOS and the America's Cup. I've still got plenty going on but I am still slowly digesting what I've accomplished, not just at the last Olympics but over the past ten years of Olympic sailing." 
Scott Speaks Out – The BFA  recently sat down with Giles to hear all the secrets of his boat preparation, rig choices, tactics and racing style. An abridged version is published in the April edition of Finnfare, but BFA members can access the full interview here.
Giles Scott wins the last Finn Olympic Gold Medal!
Huge congratulations to Giles Scott and his coach Matt Howard for winning his second and final Finn Olympic Gold medal!
Giles had the composure to restart after two boats were called over the line and then battle his way back to claim the necessary points to maintain his grip on the gold medal in the light, sub 10 knots and lumpy conditions. The Gold was not secured until the very last mark rounding, in a nervy, tight finish that saw Giles move from 7th to 4th to secure the win by three points, whilst all the time the jury boat was breathing down his neck to check there was no illegal pump to gain an overlap. One cool customer!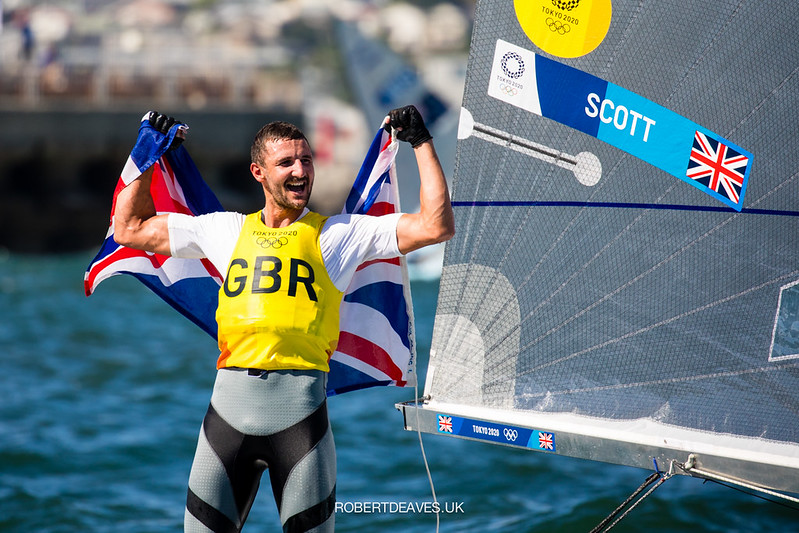 UK National Championships – John Greenwood wins after a long apprenticeship!
Great Grand Master John Greenwood first campaigned a Finn back in 1983 and has competed in the UK Finn Nationals many times. Often in the prizes, he finally carried off the revered Sunday Times Gold Cup and added his name to the long list of famous British Finn sailors inscribed on the trophy. John's win was a lesson in consistency and race management in some challenging, shifty conditions – recovering well from mid fleet first beats. Without winning a race, Greenwood's 5 point margin was enough to claim the title from Grand Master Lawrence Crispin, ahead of Master Simon Percival. See the full report here.
BFA Survey.
What direction should the Finn Class take once it is no longer an Olympic class? Should there be a pro-circuit of international regattas to keep the top sailors involved, or should the class concentrate on local regional regattas? Should the Finn class campaign to regain Olympic status or accept it has no place in the the gender equal era of Olympic sailing? Do we need a change in the leadership of the IFA?
The BFA Committee would like to hear your views via an online survey and the results will be voted on at the AGM at the Nationals, which we urge you to attend and to have your say. Complete the online survey here and let the BFA Committee know what you think.
The great attraction of the Finn is that you don't need a brand new boat to be competitive – top regattas are regularly won by 10-yr-old boats. A growing route in for sailors on a budget is the 'Classic with Carbon' option – any pre-1985 hull super-charged with a second-hand modern rig. Classic boats are warmly welcomed at all BFA events and are often seen in the top 10 with the Modern Race Boats.  
Latest Race Reports…
The Finn fleets have a very active racing programme at all levels from Olympic events though to the equally keenly fought Classic fleet through the CVRDA.
To read the latest regatta reports click the images below.