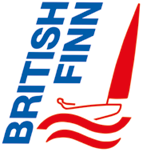 Welcome to the British Finn Association…
This is the home of UK Finn sailing where you will find our race calendar, information on international regattas, training, tuning & technique advice, an active forum & marketplace plus all the info you need to start Finn sailing. See the latest membership benefits from our supporting Partners.
Britain has a rich heritage of success in the Finn at Olympic and World Championship level, but the majority of the UK fleet is made up of Under 23, Club and Masters sailors who enjoy racing Finns at all levels.
BFA joins the Re-start Racing action group to lobby the Government to allow sailing to start when safe.
The BFA is working with the recently formed Re-start Racing special interest action group, together with over 30 other clubs and classes. The aim being to develop strategies and plans to allow sailing and racing to resume as soon as sensible and safe to do so, and if need be, to lobby for fair treatment of sailing, particularly at grass roots. The plan is to feed back into the RYA, who will also be sending a submission in to the government Select Committee. The RYA has a very broad remit across all the different boating sectors and are very busy at the moment trying to get yacht owners access to boats locked away in marinas. Hopefully some focused activity from a special interest group will be seen as beneficial and supportive.
Most upcoming BFA events have been cancelled so far due to the Covid 19 virus, including the Mengeham Rythe SC Open and Southern Areas at Royal Lymington SC, but we are still hopeful that restrictions may be lifted in time to permit the Nationals at Hayling Island SC to go ahead…. 
BFA Speaks out at the World Sailing Conference…
In an effort to support the IFA's recent submissions to the WS Conference in Bermuda to try to get the Finn back on the Olympic slate for 2024, we asked Hector Simpson to speak for the Finn class to the Events and Equipment committees on behalf of Finn sailors everywhere. What he said was both powerful and emotional and derseves to be read. So here it is….
Crispin takes fourth at European Masters.
Congratulations to UK Masters champion Lawrence Crispin for a great showing at the European Masters on Lake Schwerin, Germany. Lawrence was robbed of the chance to test himself at the World Masters after slicing his hand open in the first race in Copenhagen, so his result in Schwerin was particularly pleasing to see. Read the full report here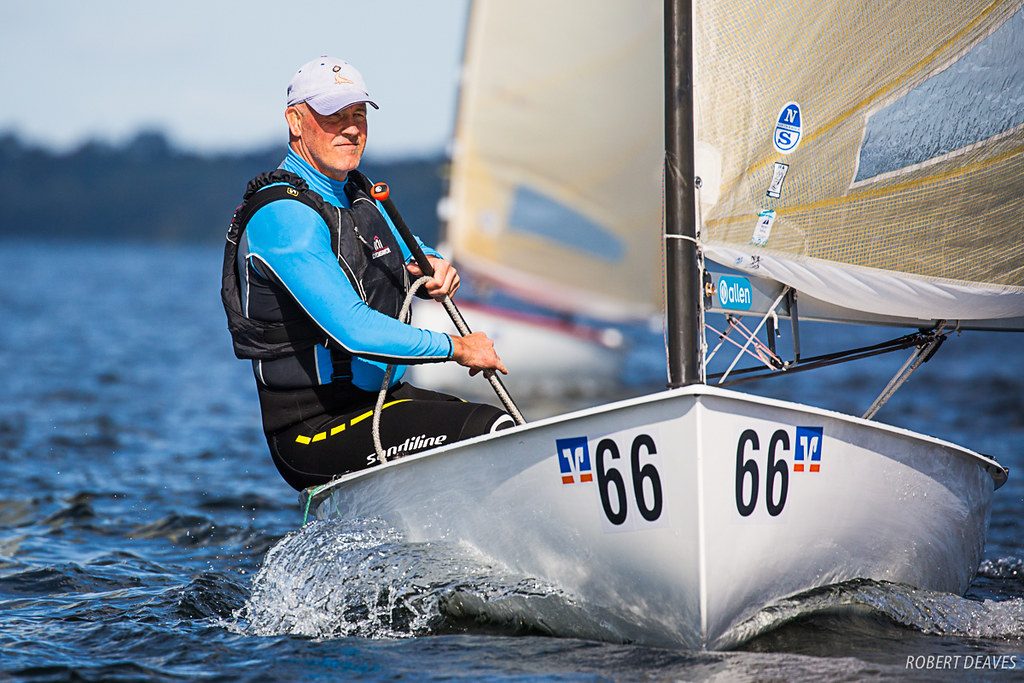 James Skulczuk wins the GAC Pindar 2019 UK Nationals!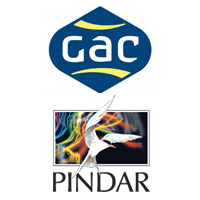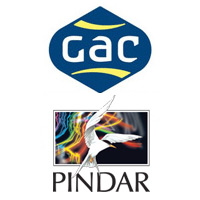 James Skulczuk of the GAC Pindar U23 squad has won his first Finn Nationals title. James, a product of the successful BFA initiative to develop a pathway for sailors over 85kgs who had outgrown youth classes, overcame a talented fleet of ex British Sailing team members, Olympians and World Champions. Runner up was another rising U23 Squad talent, Callum Dixon who together with Skulczuk has been training and competing on the European circuit all year, building impressive fitness and a winning mentality. Both now head off to Anzio, Italy for the Silver Cup – the highly competitive U23 World Championship, Good luck to you both!
Read the full Nationals report here,
Super success in Skovshoved!
Richard Hart won the Super Legends title at the Finn World Masters in Skovshoved, Denmark. Richard was awarded a wonderful new trophy by London 2012 Silver medalist, Jonas Høgh Christenesen of the host the Royal Danish Yacht Club. John Greenwood also claimed a podium position, taking the silver medal in the Great Grand Master category, read the report here.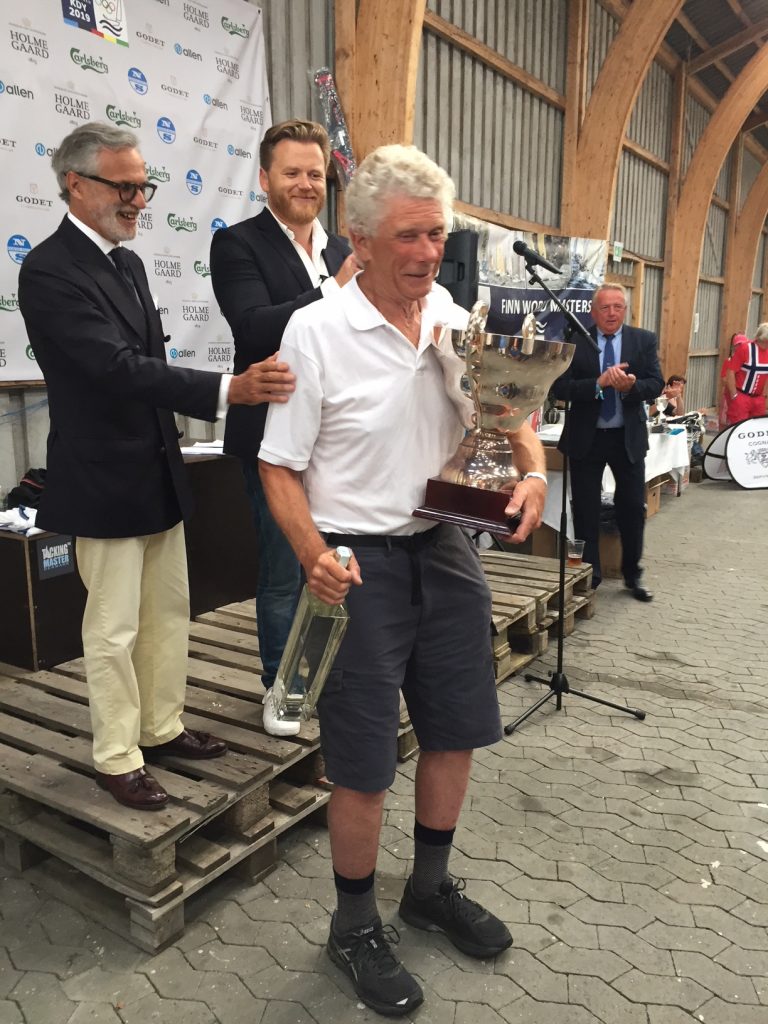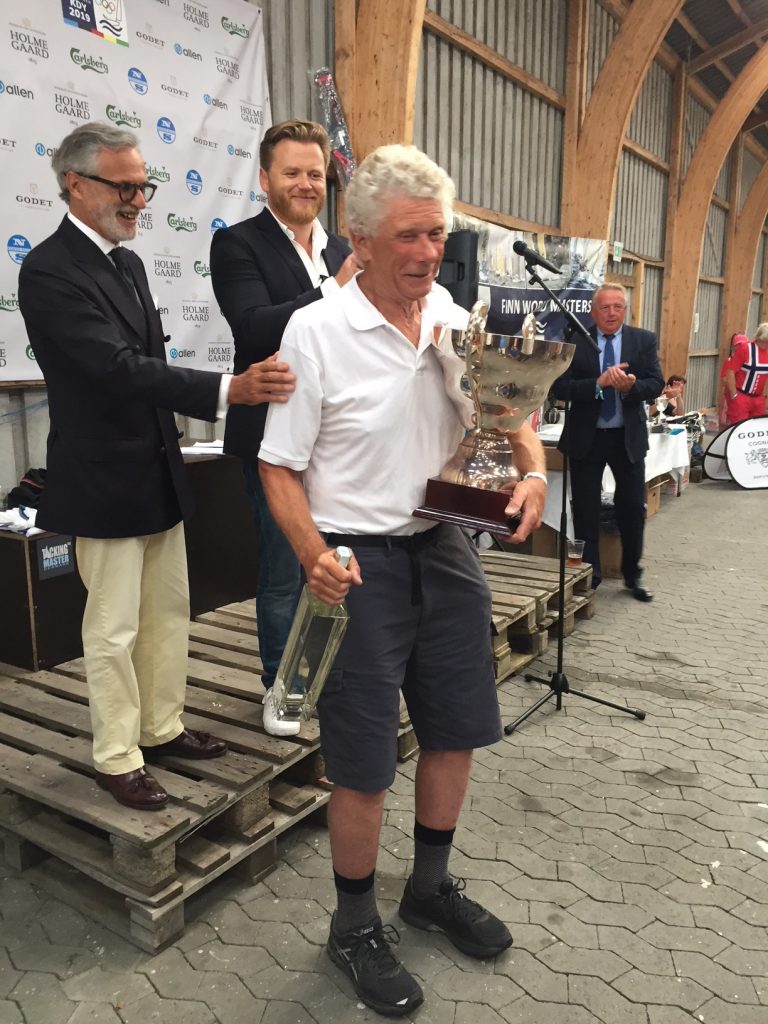 Third European title for Scott!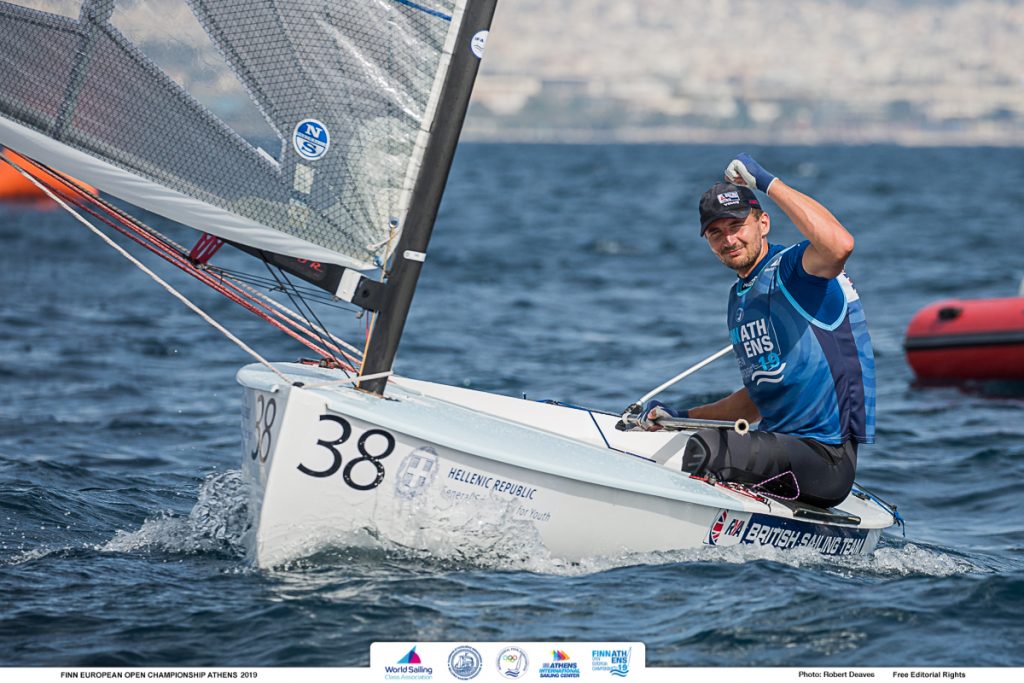 Olympic champion Giles Scott claimed his third Finn Europeans title in Athens, after sailing down his only rival on points, Zsombor Berecz. The unfortunate Hungarian was sailed to the back of the medal race fleet and was given a penalty by Scott, which ensured the two finished 9th & 10th, leaving Andy Maloney (NZL) to take the race win and the Silver medal.
Scott said, "Zsombor was the only guy that could beat me, so I felt I had to go and be aggressive. It's never nice sailing someone out of a position they had fought hard to be in but you have to work hard to protect your own position." but in turn Finn style they were still friends afterwards!
2018 European Champion Ed Wright also sailed well in the tricky, light conditions to secure 7th in the medal race and 10th overall.
Read Robert Deaves' full report here 
Henry Wetherell wins silver in Under 23 Europeans.
UK National Champion Henry Wetherell was the runner up un the U23 event, after Nils Theuninck (SUI) was disqualified in the final race. GAC Pindar U23 squad sailors Callum Dixon and James Skulczuk also put in strong performances to finish 8th and 12th respectively. Skulczuk had a moment of glory in race 6, leading Scott and the entire senior fleet around the windward mark!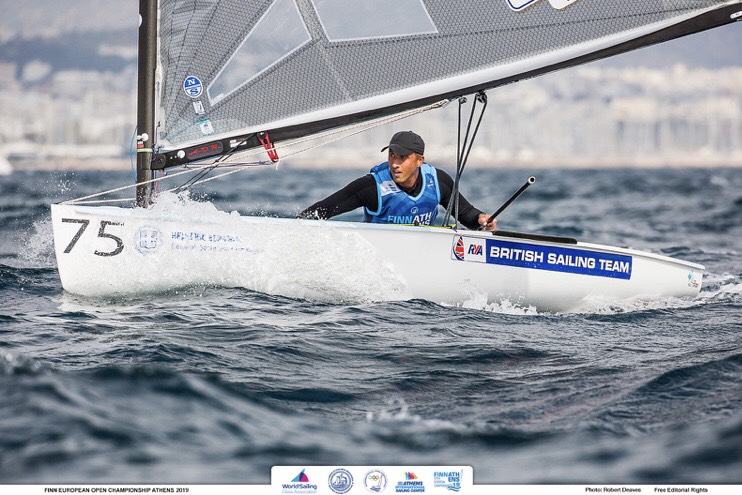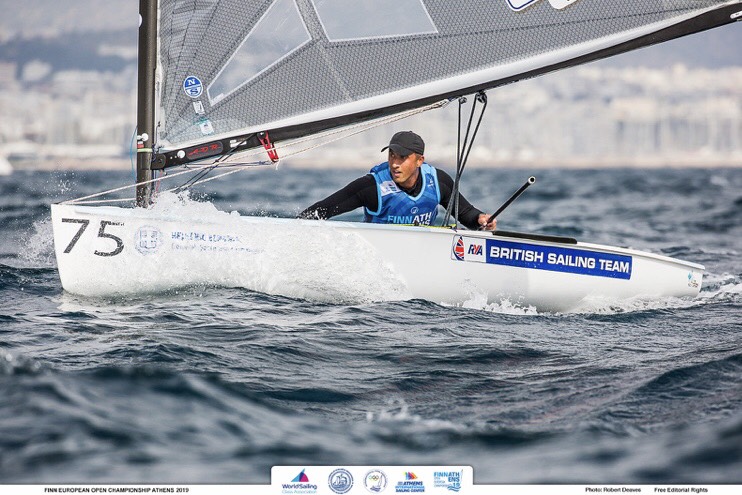 Henry Wetherell takes Silver at the Finn Europeans.
The great attraction of the Finn is that you don't need a brand new boat to be competitive – top regattas are regularly won by 10-yr-old boats. A growing route in for sailors on a budget is the 'Classic with Carbon' option – any pre-1985 hull super-charged with a second-hand modern rig. Classic boats are warmly welcomed at all BFA events and are often seen in the top 10 with the Modern Race Boats.
Latest Race Reports…
The Finn fleets have a very active racing programme at all levels from Olympic events though to the equally keenly fought Classic fleet through the CVRDA.
To read the latest regatta reports click the images below.