Personal Sail Numbers (PSN).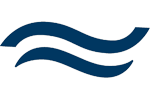 In the Finn fleet you have the option of purchasing a sail number of your choice between 1 and 100 (depending on availability). The PSN may be used on all of your Finn sails, no matter which Finn you are sailing; it is your own personal number. You will become recognised by this number; Giles Scott's personal sail number is 41. Each boat you race must also have its own separate Registered Sail Number. A PSN is not a substitute for boat registration, which is provided through the Registration Secretary, (click here for details). PSN's are only available to paid-up members of the BFA. If you do not renew your annual membership by 31st March you automatically forfeit your PSN and it will be re-allocated. PSN's can be purchased for a period of four years for a cost of £99 for numbers 1-20 or £75 for numbers 21-100. All the money so raised previously went to support the Under 23 development programme and is now used to fund regional training events for all members to make use of.
Personal Sail Numbers available at 10th May 2022 are:  7, 23, 29, 38, 43, 59, 65, 70.
PSN's can be purchased (subject to availability) or renewed by paid up members by logging into your account on the BFA web collect Membership Services page then go to 'Renew subscriptions' then 'Buy a different subscription'