The BFA is pleased to announce a new member benefits scheme of exclusive discounts from our supporting Partners.
Suntouched Sailboats  are currently offering an additional 10% off their online shop prices exclusively for current BFA members on all Sandiline clothing, the Suntouched cover range, Needlespar booms and Suntouched tiller extensions.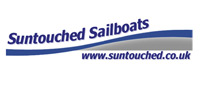 To access these exclusive rates, please email your orders direct to info@suntouched.co.uk to receive a discounted invoice.
GJW Direct offer very competitive rates for Finn insurance and have held premiums low for the last few seasons. They are now a BFA supporting Partner and will be providing free beer at the Nationals in Mengeham for all competitors!

N.B. Benefits only available to paid up Full, Junior and Associate members.