Buying a Boat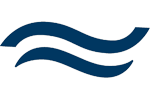 There are two routes to consider when buying a Finn dinghy.
• Classic boat
• Modern race boat
Both types of Finn sailing have their devotees and there are plenty of individuals all over the UK who would support one or other type of Finn sailing. Restoring a classic boat can take time but can provide you with a beautiful boat for very little money. On the other hand a fully equipped race boat that will take you straight into top end racing is a fine machine that will also be the envy of many in the dinghy park. Whichever way you go people will stop and admire your new Finn and want to talk about the Olympics and how good the boat looks.
Three Boat Purchase Tips
When you find a boat make sure that you see the current measurement certificate. It will save time and expense if you don't have to re-measure the boat. If one is not available then make an enquiry, through the Finn website, of the membership secretary who may well have a copy. A measurement and ownership certificate is required at all international events, where your boat may be weighed.
As UK boats of all ages sell very quickly and you may be tempted to look overseas. If you do go down this route make sure that you have proof that VAT has been paid.
Check the hull under the trolley cradle – you are looking for bubbles where the gel-coat has been effected by a soggy wet trolley cradle – expect to see some discolouration but not bubbles.
Mast
When buying your first Finn the best advice is just to get a boat and a rig and get out sailing. Do not get hung up on the stiffness of the mast and its bend characteristics, just get out and sail. Race boats are often sold without a mast, this is indicative of the owner finding a mast they like and wanting to keep it for their next Finn. A brand new carbon-fibre mast will set you back between £2500 and £3500 so do not rush into purchasing a new – mast wait until you find the characteristics that suit your sailing styles and fitness.
A good competitive second-hand mast can be found, if you purposefully scour the Finn Forum, e-Bay and any other boat brokerage site, for between £1200 and £2000. Generally the most competitive masts are produced by Wilke, Pata, and HIT. Older round or wing section carbon masts were produced by BAE systems and Latini and can be acquired from £700. These mast are quite adequate for a first season or two, they will hold their resale value and get you out on the water. What is vital is to ask your chosen sail manufacturer to bend test your mast to ascertain the bend characteristics to ensure you have a sail cut to the mast.
Most modern carbon masts have a measurement certificate, whilst it is not vital to see or have one, it will help in providing you with an idea of how stiff the mast is, and confirm when it was made.
The aluminium mast is the staple mast for the classic boat sailor. Wooden masts are just not competitive even at club level. An aluminium mast in good condition will work well in a classic boat, but will never match the performance of a carbon mast. Aluminium masts are scarce as many were bought up, along with any spares by German and European Finn sailors when the main manufacturer, Needlespar, closed down. Other masts have been butchered by OK sailors to fit their boats. However, detailed searches in clubs where Finns have been raced may unearth a Needlespar or carbon mast that can be rejuvenated.
Much more detail on aluminium masts can be found on the Classic Finn Website.
Sails
Sails are a matter of personal choice and depth of pocket. All that needs to be said about Finn sails is the sail must be cut to meet the bend characteristics of the mast. North Sails continue to provide tried and tested sails and are used by the UK squad sailors. Increasingly more Masters sailors use WB–Sails from Finland as an all-round sail or the Doyle sails built in conjunction with Austrian Florian Raudaschl.
Second-hand sails can be re-cut by a sail maker to suit a different mast. However, it must be remembered that sails can generally only be cut, it is not feasible to put cloth back in, luff curve can only be added if enough cloth has been left inside the luff tape. Consequently if you buy a sail that has been cut for a very stiff mast it will not work, nor can it be recut to fit on a softer mast. Second-hand sails are frequently available on the Finn Forum and are generally a good buy for most racing in the UK at a quarter the price of a new sail.
And Finally
If you have any questions then ask away on the Finn Forum. The Finn Forum is regularly visited by experienced Finn sailors, someone will know the answer to your question, you never know you may even find the question has already been asked!