British Success in Skovshoved.
A strong team of 19 BFA members travelled to Copenhagen for the 2019 World Masters Championships, and resulted in two podium finishes!
Richard Hart was rewarded for his early season training at Mengeham by taking the first ever Super Legends title, with a 15 point win over Pedro Jimenez-Meifren of Spain. A popular winner, Richard was overwhelmed by the rapturous applause and huge respect from all the sailors and was awarded a wonderful  new trophy by London 2012 Silver medalist Jonas Høgh Christenesen. Despite the demanding conditions, Richard's results were very consistent across the week and brought him a deserved win in the growing SL category!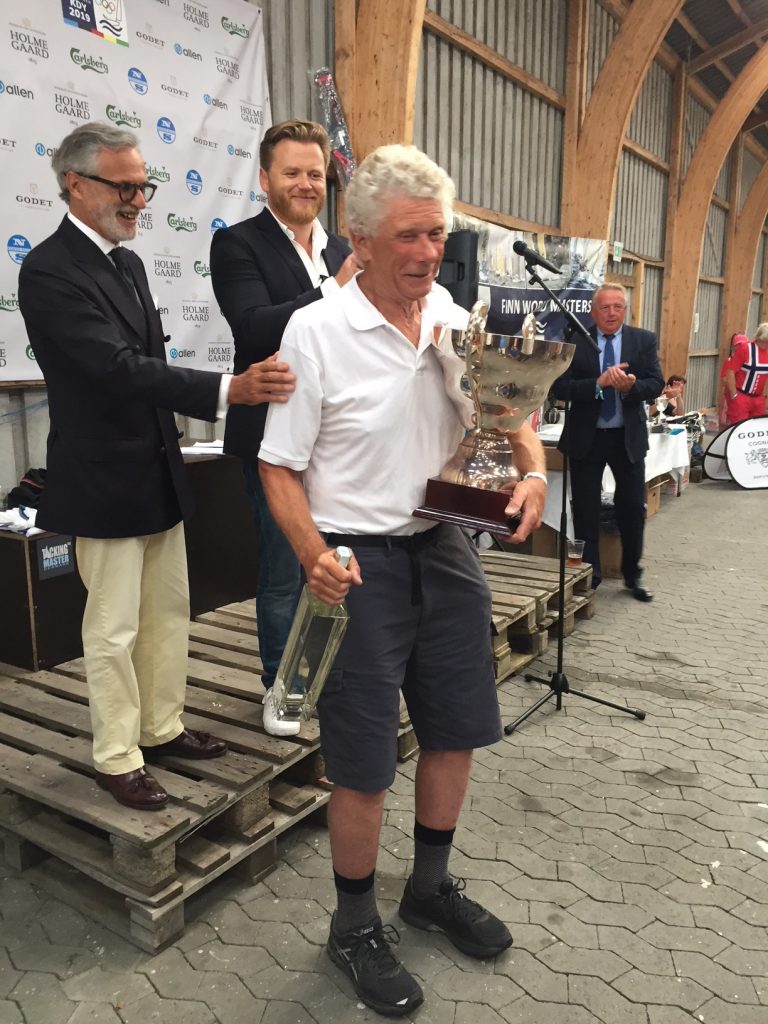 First Brit overall was again Allen Burrell in 18th, despite suffering an illegal shut-out at the windward mark that cost him 10 places….
In the GGM category, John Greenwood showed all his experience to come second to previous Gold Cup winner Thomas Schmid of Germany and 22nd overall. Sixth GGM and 33rd O/A was Martin Hughes, whose best result was a 6th in race 3.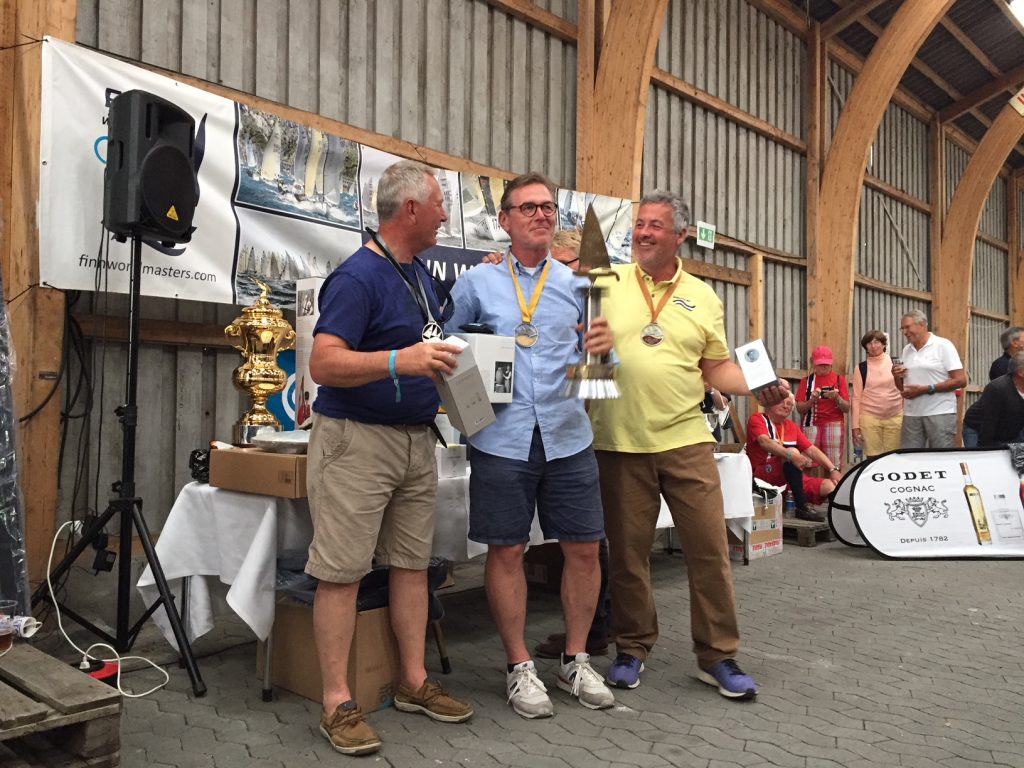 John Greenwood, runner up to Thomas Schmid in the great Grand Master age group.
Mike de Courcy finished the week with a strong 9,9,13 scoreline to pull himself up to in impressive 28th finish, but sadly Simon Percival's great second race win followed by a 5th was not matched in the following races. High hopes for the current UK Masters champions and ex Laser world champion Lawrence Crispin were also cruelly dashed, as he sliced his hand open before the first race on the centreboard. Taping it up, he went on to claim a 10th in the race but was forced to visit the hospital for stitches and could race no more that week.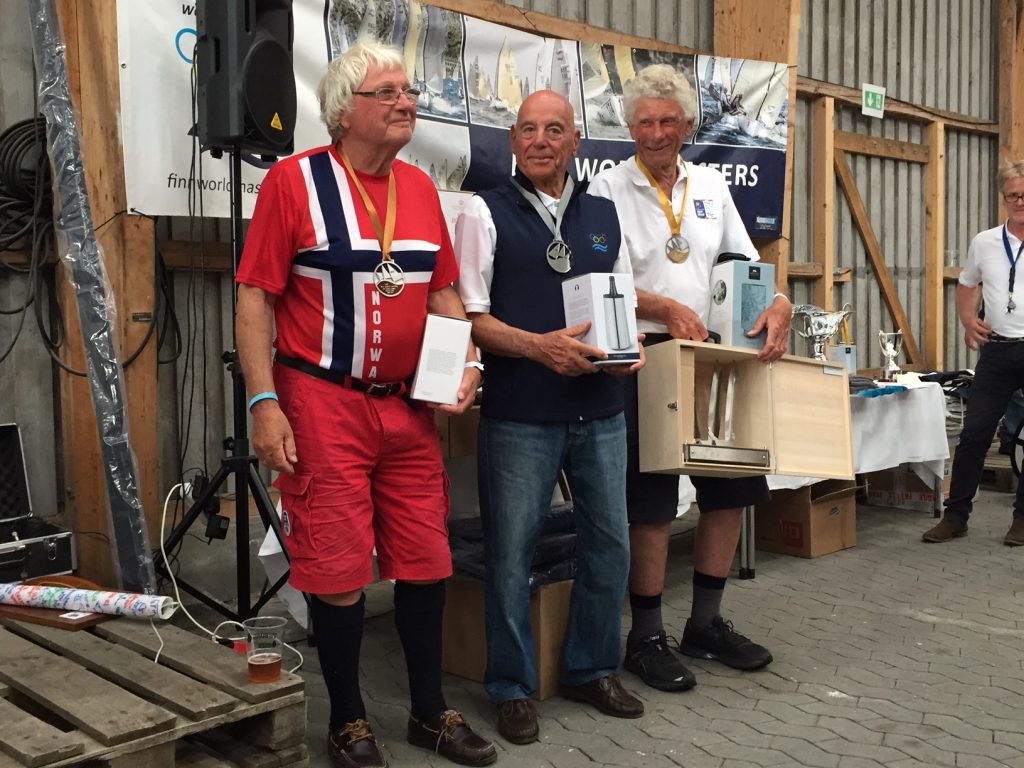 Richard Hart, Super Legend title winner.
Event report by Robert Deaves here.
Latest Race Reports…
The Finn fleets have a very active racing programme at all levels from Olympic level though to the equally keenly fought Classic fleet. To read the latest regatta reports click the images below.