Ben Cornish secures first British Finn Nationals Title
Ben Cornish has won his first British Finn National title after the championship concluded in strong winds and big waves at Hayling Island Sailing Club. Andrew Mills took second while Hector Simpson took third. Race wins went to Simpson and Cornish.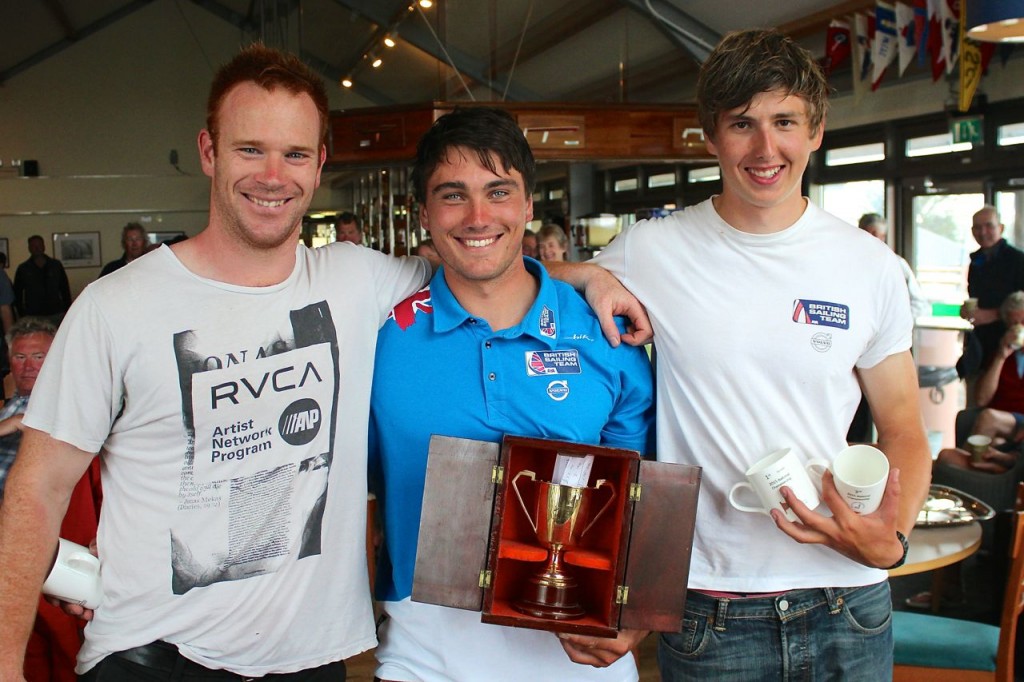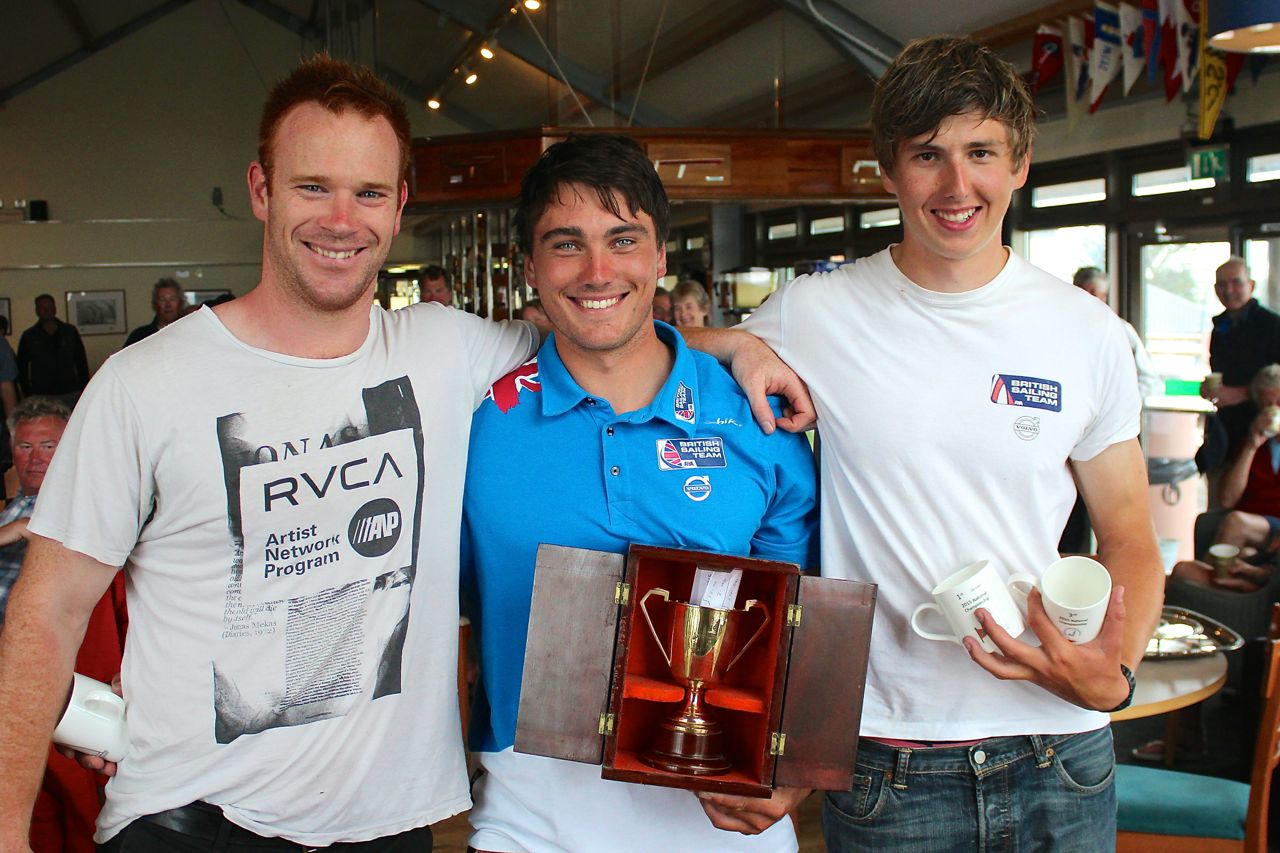 Even if the Finn fleet didn't any more character, the final day of the 2015 British Open Championships was character building stuff, with winds of 25 knots sweeping through a knarly Hayling Bay, encouraging half the fleet to stay on shore and watch the fun unfold. While the racing area itself was relatively benign, getting there and back provided the greatest excitement of the day with huge breaking waves across Chichester bar keeping everyone on their toes.
Two races were started after a one hour postponement onshore to wait for a reduction in the wind strength, with start of race 6 resulting in the first general recall of the weekend. After the restart, Andrew Mills led into the windward mark from Hector Simpson and Ben Cornish. The difference between three squad sailors (and ex-squad) and the rest of the fleet was dramatically apparent with the distance gained, with the three sailing well clear of the fleet. Mills still led at the second windward mark, but Simpson passed him downwind to be the only sailor all weekend apart from Cornish to win a race.
With the championship already won. Cornish took the final race from Mills and Simpson to end a fantastic weekend's sailing. Only 24 boats completed the final gruelling race, with a memorable sail downwind back to the beach around Chichester Bar, which had put on a great show for the visiting Finn sailors.
Ben Cornish adds his name to the Sunday Times Gold Cup for the British Championship, alongside some of the greatest names in British sailing history. As a result of the generous sponsorship from GAC Pindar, Zhik, North Sails and Suntouched Sailboats, every other competitor also received a prize and an acknowledgment for a battle well fought.
The event has been covered on Facebook and Twitter.
More galleries on each day including some masthead photos on the Facebook page
Final results after seven races
1 GBR 91 Ben Cornish 6
2 GBR 85 Andrew Mills 13
3 GBR 96 Hector Simpson 14
4 FRA 99 Marc Allain des Beauvais 38
5 GBR 28 Jack Arnell 43
6 GBR 720 Julian Smith 44
7 GBR 2 Allen Burrell 53
8 GBR 679 Neil Robinson 54
9 GBR 9 Tim Tavinor 61
10 GBR 683 Adrian Brunton 66
For the complete final results click here.
Latest Race Reports…
The Finn fleets have a very active racing programme at all levels from Olympic level though to the equally keenly fought Classic fleet. To read the latest regatta reports click the images below.