The BFA Committee is shocked and hugely saddened to report the passing of Ray New, following a heart attack on his way home after sailing on Saturday 5th, at Highcliffe Sailing club.
Ray was a well-loved and very respected member of the British Finn family, both at home and abroad. He worked tirelessly for the good of all members of the class – setting up, organising and running the highly successful U 23 programme and more recently as Treasurer of the BFA. He took part in our Committee meeting only last Wednesday, proposing that we subsidise early entries for the Nationals and fund more regional training events. Ray had a laser-like vision to pinpoint the issue that mattered, was always objective in his viewpoint and generous with his advice. He also contributed his expertise behind the scenes for the World Masters – organising the shipping of boats to the Barbados event and masterminding the random seeding programme to select balanced fleets for each day's racing.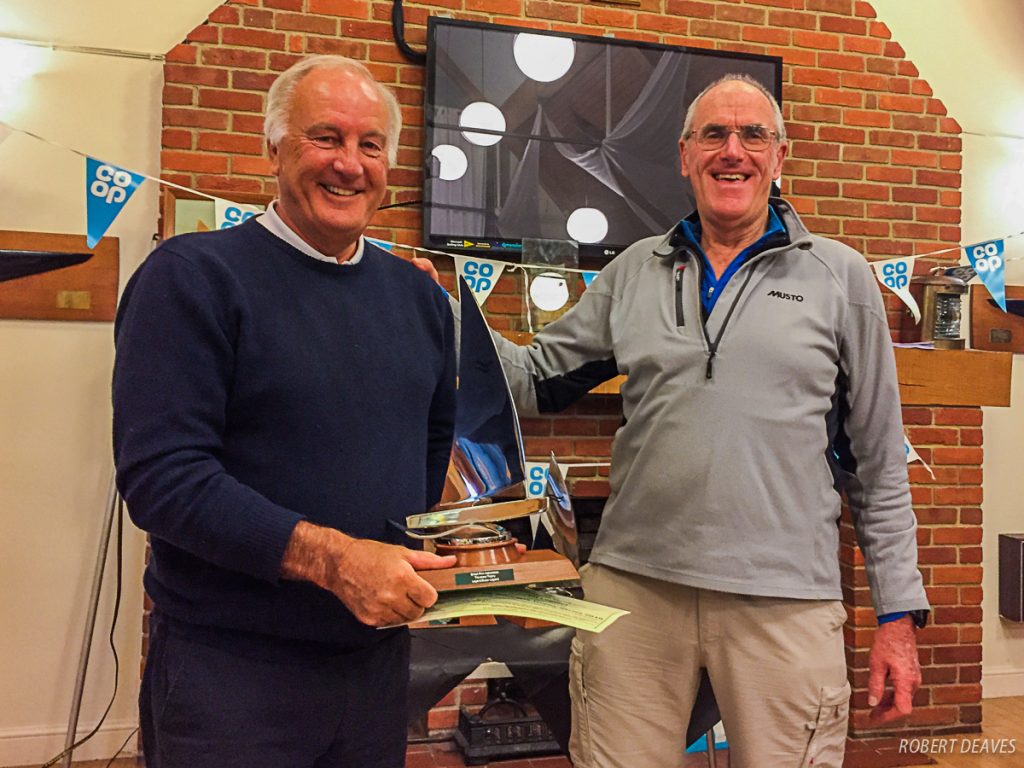 Ray leaves his wife Barbara plus his Finn sailor son Russell, daughter Katie and all their families. Ray could often be found acting as mentor and trolley dolly supporting his Granddaughter racing her Optimist.
His funeral was held on Tuesday 1st March with a family only cremation service in the morning, followed by a packed service in Christchurch Priory to celebrate Ray's life. It was immensely moving to hear three wonderful eulogies covering his family, work and sailing life and to hear of so many lives he had touched with his care, hard work and devotion to each cause he applied himself to. The congregation included a number of BFA members plus Cameron Tweedle, representing the U 23 squad that Ray had done so much to instigate and set some great young Finn sailors on their journey.  His many friends from all his walks of life then gathered afterwards at the King's Arms for a bite and drink in his name. Donations in Ray's memory can be made to the British Heart Foundation here.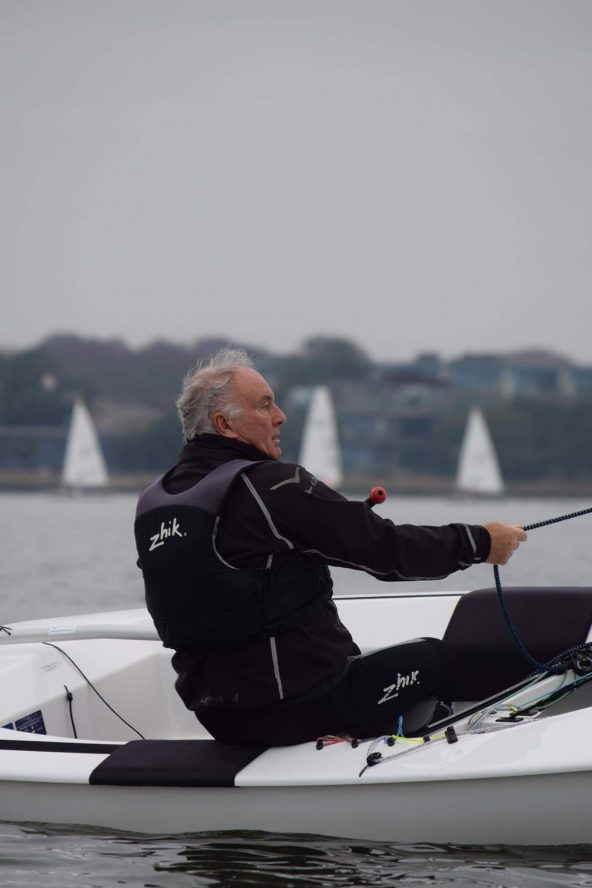 Sail on Ray, and thank you for all you have done for Finn sailing in the UK and abroad…