After some juggling of calendars, Warsash Sailing Club hosted Henry Wetherell for two days of Finn training on the weekend 5th and 6th of March. Due to an unintended clash with the first BFA Spring series at Mengeham, Saturday was tailored to those new to the class whilst Sunday was then aimed at those who have spent longer in the class, focusing on improving technique and boat speed.
Saturday dawned with a fresh to frightening 18-25 knots and a chilly Northerly. We delayed going on the water as long as we could spending time instead demystifying rig tuning, ensuring we had good base settings for the day and refreshing our survival tactics. It is increasingly rare that we get to sail in such blustery conditions –  as the wind whistled through the rigging of the boats in Hamble Point marina into our sailing area just outside the river Hamble entrance. One boat made an early call that discretion was the better part of valour but the remaining 4 battled around a short course developing our pumping technique, heavy airs gybing (some swimming) before moving onto tacking and gybing on the whistle. The final exercise was a few short, sharp races to try and put our learning into practice before retiring to the bar for a very productive video de-brief.
Thankfully the breeze had abated a little (14-18kts) on Sunday, allowing those returning for another day and those who raced at Mengeham the previous day a small respite. Henry modified the session to fit the needs of the sailors targeting upwind boat speed, finessing (or trying to finesse) our tacks and pumping technique. After a short session with a few more swims we took a break ashore to review the morning's videos before returning to the water in the afternoon. This session gave the opportunity to really build and try out the morning's feedback and Henry even risked getting his feet wet showing us how it is done for one run –
watch it here
. Although he wasn't keen enough to sail back upwind!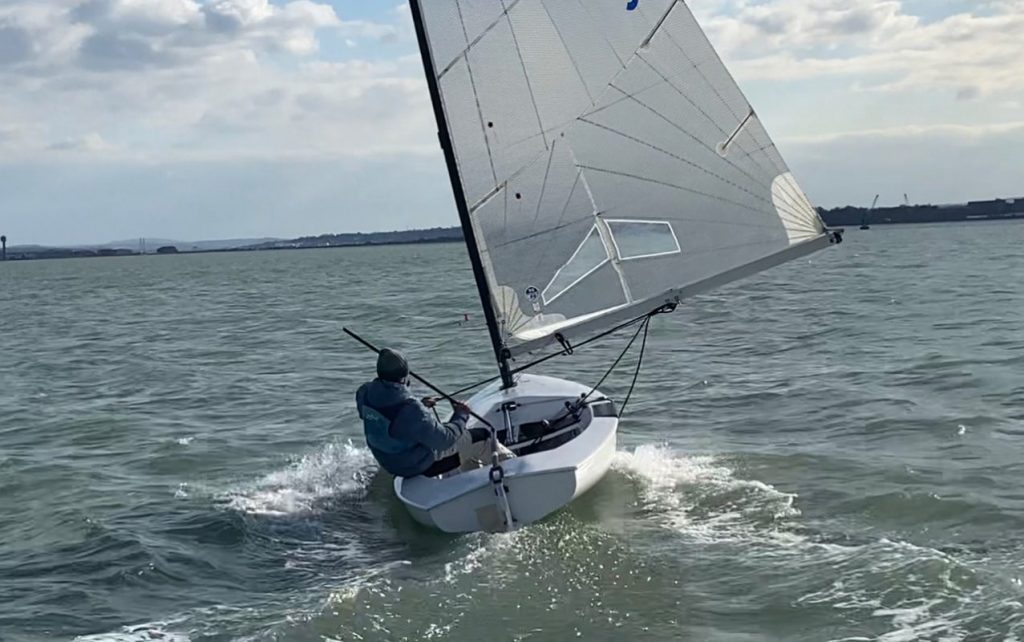 Overall a tiring but extremely beneficial two days of training with many thanks to Henry and the BFA for funding support.
Many thanks to Kieron Holt for organising the weekend's coaching.