Saturday 12th June saw ten Finn's come to The Solway Yacht Club in Dumfries and Galloway from as far south as Hayling Island, Yorkshire Dales, West Kirby and Stirling, to join three local Finn's for the Scottish Finn championship, and the first event in the BFA Traveller Trophy to be counted for the reduced 2021 series.
Saturday was bright and sunny with strong breeze turning north westerly from west, creating very tricky conditions in the bay with places up and down the fleet changing dramatically with almost each leg of the race.  John Greenwood, a double world masters champion took the first win, a trend that was set to continue. David Walker from Yorkshire Dales SC took second and Stewart Mitchell of Solway YC following in third.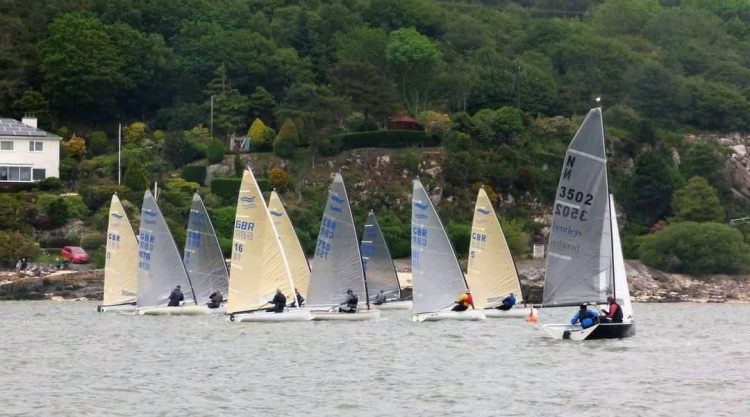 As race two got under way a shifting gusty wind on the start line along with an ebbing tide caught three Finn's out as OCS under the U flag.  Another tricky wind meant the by now infamous P buoy caused multiple position changes across the fleet each lap. John greenwood held onto his lead, followed by John Colegrave of Yorkshire Dales SC, then Russell Ward, sailing for Loch Tummel SC.
Saturday night and the sun was out allowing dinner and drinks al fresco in the local hotel and continued for some into late night at the local waterfront bar!
Sunday dawned with a fresh clean wind from the SW and racing resumed with a very tactical session of short tacking close inshore to stay out of the strong flood tide, with the odd clatter of a centre board on the bottom.
A good trapezoid course saw close racing around the course with a number of leeward mark rounding hotly fought over. John Greenwood secured another win with Dave Walker another second and Stewart Mitchell another third.
The final race saw the breeze still as good but with the flood tide easing a number of Finn's went right into the bay rather than hugging the coastline, which paid off for Ivan Burden taking an early lead.  The breeze softened a little on the runs again causing mark rounding challenges to conclude a great two days of racing with John Greenwood taking his fourth win followed by Dave Walker for his third second and John DeLeeuw in his return to the class taking a well deserved third place.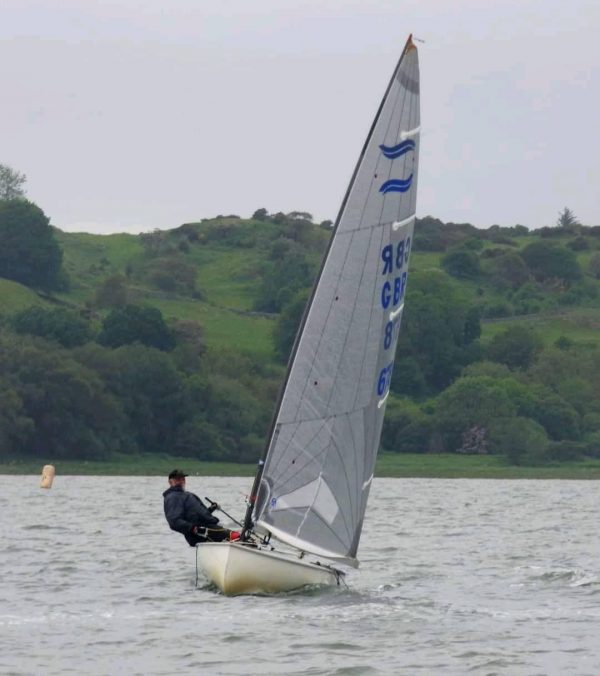 Overall it was a great weekend for the Finn Scottish Finn Championship and the BFA TT series opener.
Results:
1st John Greenwood, GBR 5, West Kirby SC, 3.0pts
2nd Dave Walker, Yorkshire Dales SC, GBR 0, 6.0pts
36rd John DeLeeuw, GBR 111, 12.0pts
4th Russell Ward, GBR 4, Loch Tummel, 12.0pts
5th Stewart Mitchell, GBR 77, Solway YC, 13.0pts.
Report by Stewart Mitchell
Latest Race Reports…
The Finn fleets have a very active racing programme at all levels from Olympic level though to the equally keenly fought Classic fleet. To read the latest regatta reports click the images below.