33 Finns travelled to Keyhaven on 8-9th July with a forecast of sunny blue skies and light winds and with the hope of a sea breeze that so often occurs in this part of the Solent. With all the boats returning from the World Masters in Barbados, many competitors collected their boats from Portsmouth en-route to Keyhaven which is tucked just inside the Solent and provides a great sailing area protected by Hurst Castle.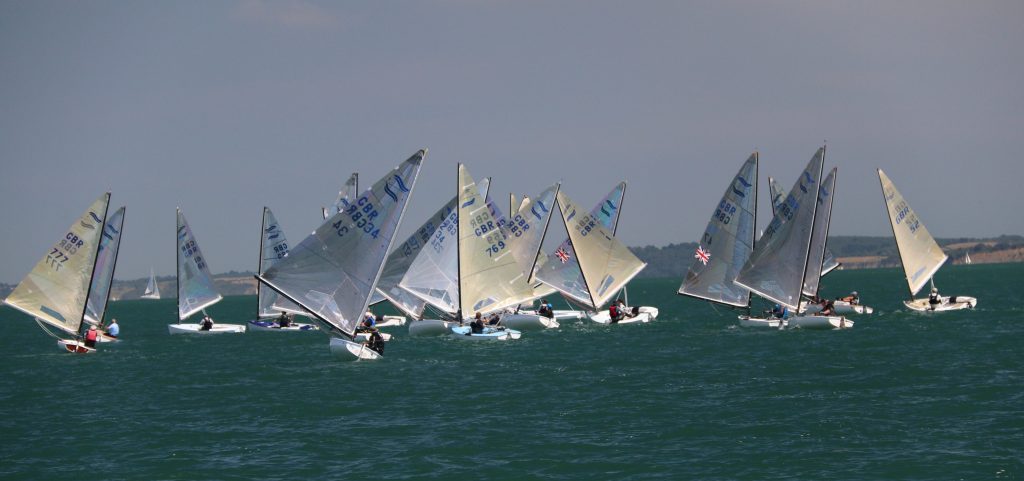 Competitors ghosted out to the race area under clear blue skies and waited for the wind to fill, which it did from the South West after an hour and race officer Nigel Walbank got the racing underway using the U flag. The tide had now turned and a keen Finn fleet needs little encouragement to be at the line early so after two general recalls the fleet got away under black flag in 7-9 knots of breeze.
On the first lap a number of competitors managed to go the wrong side of the committee boat on the up-wind leg and so the win went to Cameron Tweedle followed by Martin Hughes and John Greenwood. By race two the sea breeze had picked up and competitors saw the Oscar flag raised in 12 knots of breeze. With free pumping competitors fought hard on the down-wind legs and the strength of the GAC Pindar U 23 squad soon showed. At the line, it was Cameron Tweedle followed by James Skuksuk and John Greenwood. The last race of day one was sailed in maximum tide due to the delayed start of the day and saw five boats BFD. As the wind had eased a little so flag Romeo was back out. Sailing in a strong tide didn't seem to faze our visiting Dutch sailors and the race was won by Paul Douze (NED 47) followed by Allen Burrell and Martin Hughes.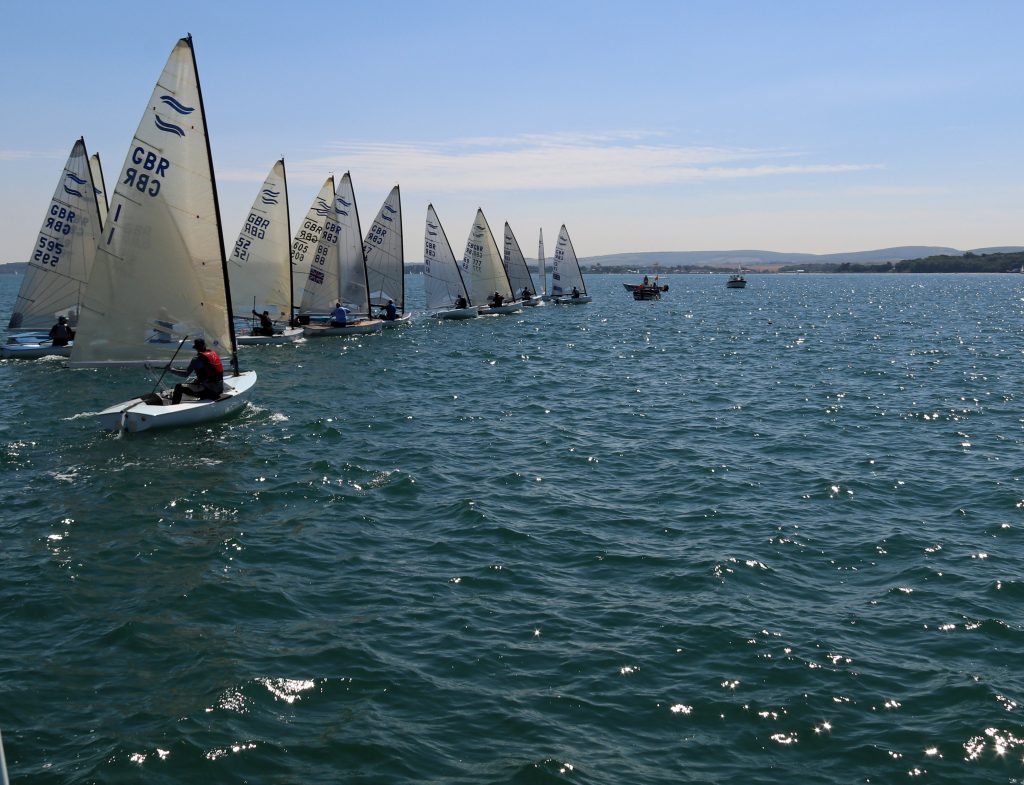 Day two saw a light South Southwest breeze at 6-8 knots and clear blue skies, very common at Keyhaven. Race officer and Ex Finn sailor Nigel Walbank got proceedings underway quickly and saw a clean start from the fleet. With fantastic speed the win was taken by another Unser 23 squad member – Jack Arnell followed by James Skuksuk and Martin Hughes. Race five saw both Cameron and Jack receive a BFD and so the win went to Martin Hughes who was sailing with great consistency. Second was a rapidly improving Jon Tweedle and third Colin Leonard (IRL 11) who was enjoying the light airs. The final race saw Cameron take the win followed by Martin Hughes and Jon Tweedle.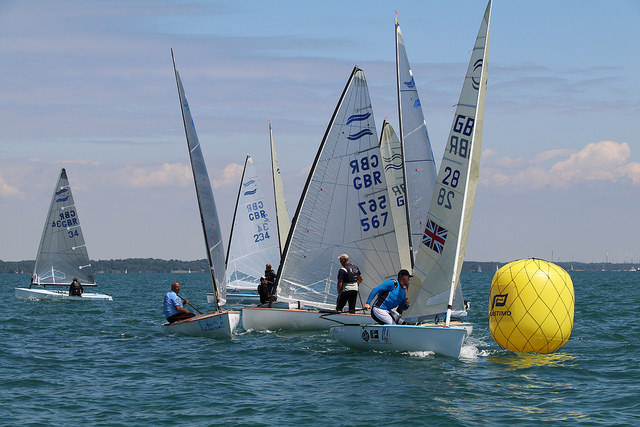 When the final scores came in it was the ever-consistent sailing of Martin Hughes with a 2, 4, 3, 3, 1, 2 that took the top step. Not bad given that he has been suffering with injury for much of the season and hasn't been able to sail. Second place went to under 23 squad sailor James Skuksuk with a RTD, 2, 7, 2, 4, 9. And third was Colin Leonard, who had travelled from Northern Ireland with little sleep en-route due to booking issues but sailed again very consistently with a 4, 8, 8, 6, 3, 4.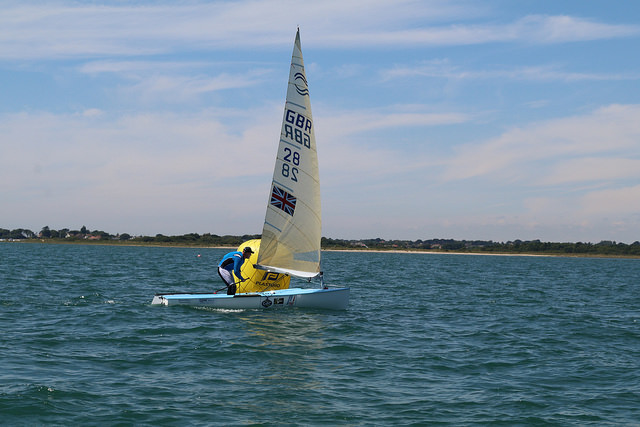 Ashore competitors enjoyed tea and cakes and all agreed Keyhaven had delivered again with great weather and good racing as well as excellent facilities. The next event in the BFA Travellers Series is Harwich SC Open on the 12th & 13th August so hope to see you there!
Photos by Nick Boxall.
Latest Race Reports…
The Finn fleets have a very active racing programme at all levels from Olympic level though to the equally keenly fought Classic fleet. To read the latest regatta reports click the images below.