The 2019 Inland championships were held at Oxford SC over the weekend of 21-22 September, with 19 entries.
On Saturday the fleet launched in sunshine and 10 knots, with the anticipation of the O flag to allow pumping. Sharing the venue with the Europe class the Finns started first and set off on a trapezoid course. Looking up the race course it was starting to look obvious that it was going to be shifty. The O flag went up, came down and went back up again throughout the day, meaning the sailors needed to keep sharp to ensure they didn't fall foul of pumping illegally.
John Greenwood took the first race from Lawrence Crispin with Matt Howard making a welcome return to the fleet in third. Matt was a British Sailing Team member, ranking in the top ten at the Worlds before become a successful coach to Giles Scott, who he still works with today.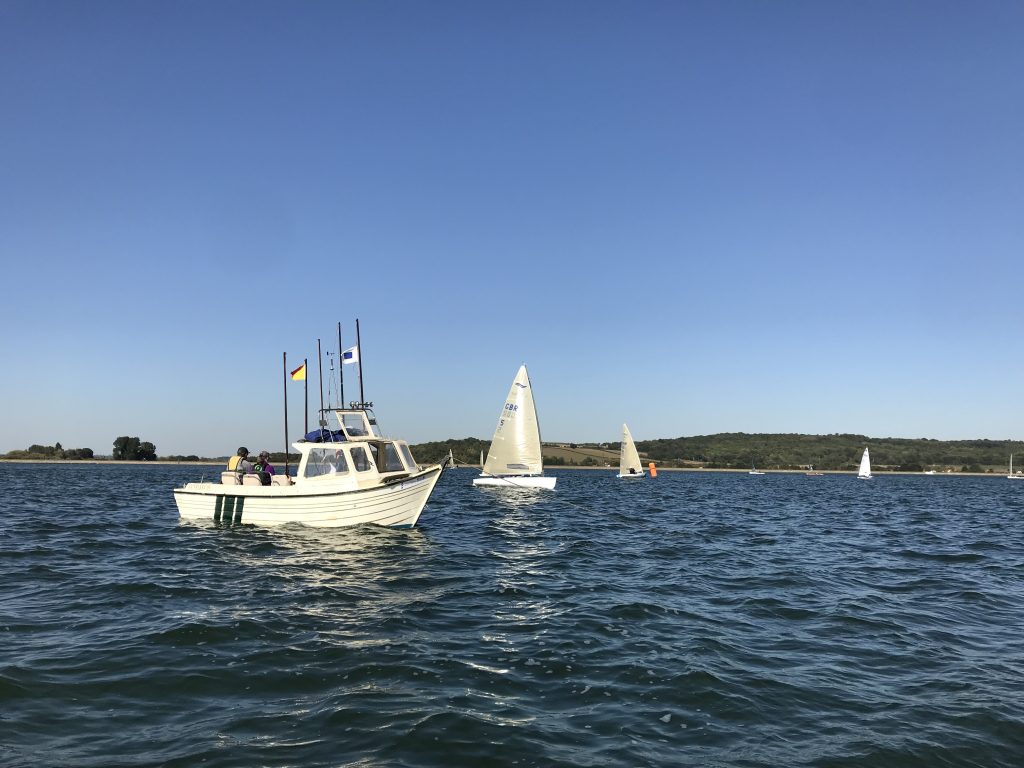 Lawrence, hot from his recent success at the European Masters, got the better of John Greenwood in the second race to take the win from Greenwood and Howard agin in 3rd. Any rustiness from his long absence from the boat was quickly lost as Matt Howard claimed the third race of the day, from Kristian Sjoberg (who was OCS in the previous race) and the consistent Crispin in third. John Greenwood picked up his lowest score of the weekend in 5th – indicating just how shifty the conditions were and how it was possible to get caught out.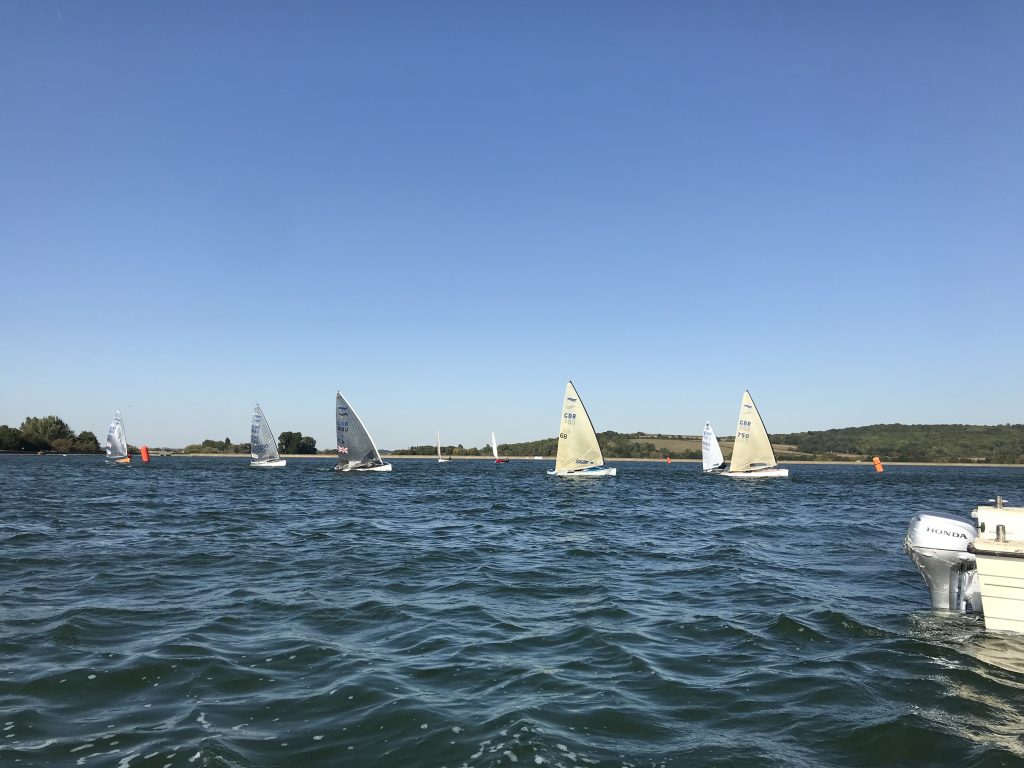 In the Classic division, Peter Blick sailing his Fairey Classic with a carbon rig and laminate sail got the better of Peter Vinton, who was racing in full Classic mode – Fairey hull, Needelspar mast and Dacron sail, but only by a couple of places.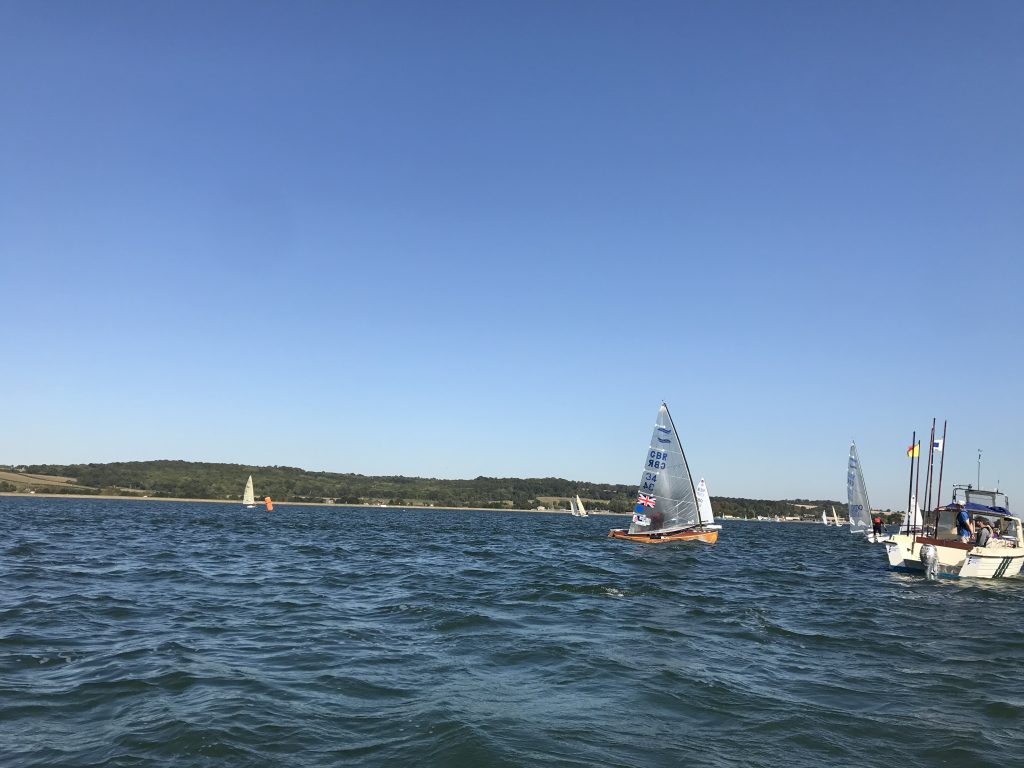 The fleet retired to shore, to enjoy the late afternoon sunshine, a contingent set up camp at the local campsite and walked back to the club for dinner, a few beers and a quiz.
Sunday morning brought dark clouds, rain and the wind in a totally different direction.
As Race 4 got under way it soon became obvious that the wind was shifting right and a new winner stepped up, Soren Vonslid from West Riding SC, followed by Greenwood and Ivan Burden. Lawrence Crispin and Kristian Sjoberg were just a few of the previous front runners that picked up high scores, again indicating the shifty nature of the inland breeze.
Soren showed his win was no flash in the pan by following it up with a steady 4th in race 5 and to score a highly consistent 5,6,4,1,4 to claim third place overall, behind Lawrence Crispin in second , and John Greenwood in top spot.