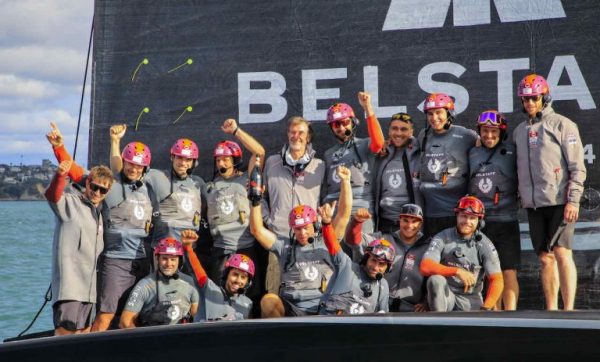 The British Finn Association sends huge congratulations to INEOS Team UK on their racing master class in the Prada Cup Round Robins, and good luck in the finals, starting on February 13th – in particular to British Finn sailors Ben Ainslie, Giles Scott, Chris Brittle and Ben Cornish. Part of the dramatic turnaround in the British boat's performance was clearly Finn sail inspired – controlling the lower mainsail depth via an adjustable in-haul to keep the boat powered up and foiling.Sadly their dominance did not continue in the lighter winds of the Prada Cup final, going down 1-7 to the Italian Luna Rossa team. You can catch-up with the action on Youtube here.
Finn Olympians and world champions can be found in key roles in all the America's Cup teams presently in Auckland: Read the full article here.
Latest Race Reports…
The Finn fleets have a very active racing programme at all levels from Olympic level though to the equally keenly fought Classic fleet. To read the latest regatta reports click the images below.