The forecast for Sunday was for a big breeze so some of the competitors decided to sit this one out whilst the rest headed into Christchurch Bay under grey skies and a light breeze.
The championship was all to play for amongst the top three, but is was Pete McCoy who led out from the start in the middle of the course, at all times the breeze was steadily building towards what had been forecast. At the top mark Peter managed to pull away from Ben Cornish, with Hector Simpson rounding in third. The breeze by now had built sufficiently for the race committee to switch on the pumping flag, perfect for the young fit Finn sailors in the fleet – less so for the rest!! Peter extended his lead to the finish followed by Ben and Hector, who by now had all but secured the championship.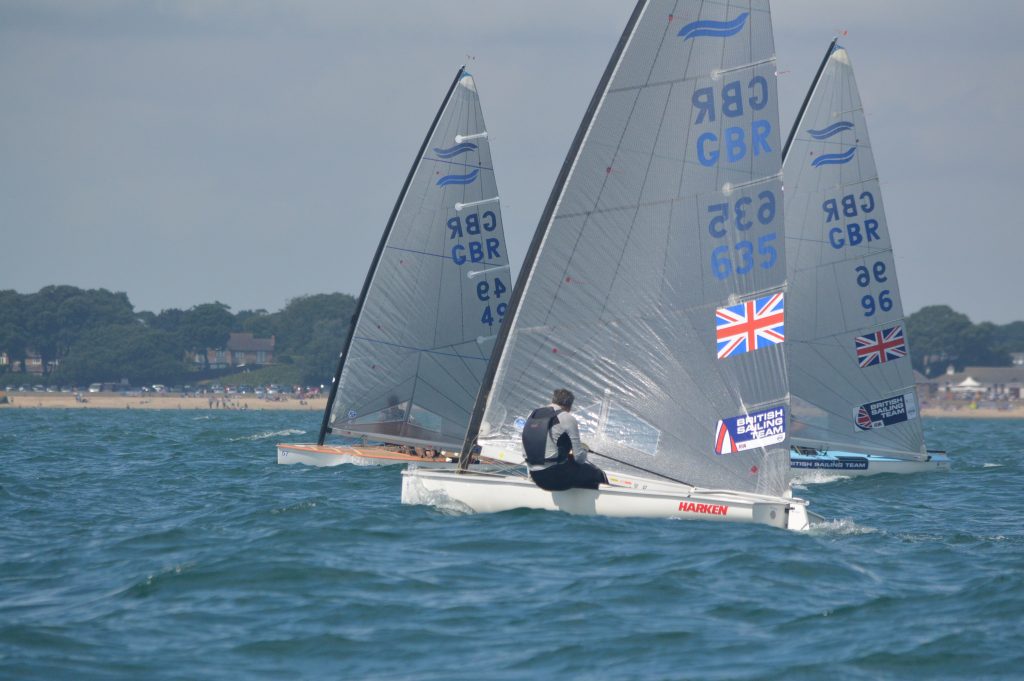 The breeze and the se state really built for the last race which once again gave way to some superb Finn sailing, just what the boat was built for! After a couple of false starts the fleet got away, once again Pete led to the windward mark having discovered his hiking legs, schooling the rest of the fleet to the finish. Ben followed in second with Henry Wetherell taking third place.
The whole fleet then made their way back through the entrance of Christchurch Harbour under the watchful eyes of a coastguard helicopter which was entertaining the masses on shore as part of the annual RNLI Fun Day. Although not so fun for Jerry Andrews whom the Sea Rescue chopper managed to dunk in as a result of its down draught.!!
At the prize giving Ray New who organised the event on behalf of Christchurch Sailing Club, thanked the sponsors for providing the major prizes, North Sails, WB Sails, Zhik, Petticrows and SunTouched Sailboats plus generous support from the event sponsor GAC Pindar, and wished those travelling from far and wide a safe journey home. There were great prizes for many special categories, including first U 23, Master, Legend, Father & son team, best overseas entrant and the jean Jacques Godet Trophy for the best combined scores from both the French and the UK Championship, won by Finn France President Marc Allain des Beauvais.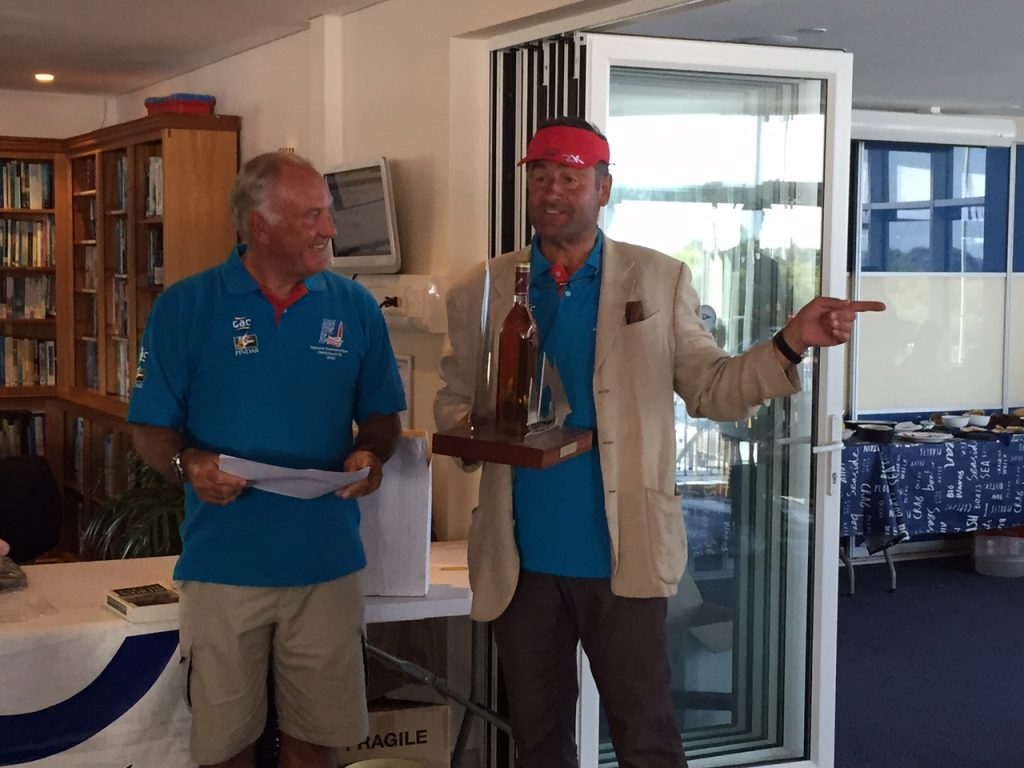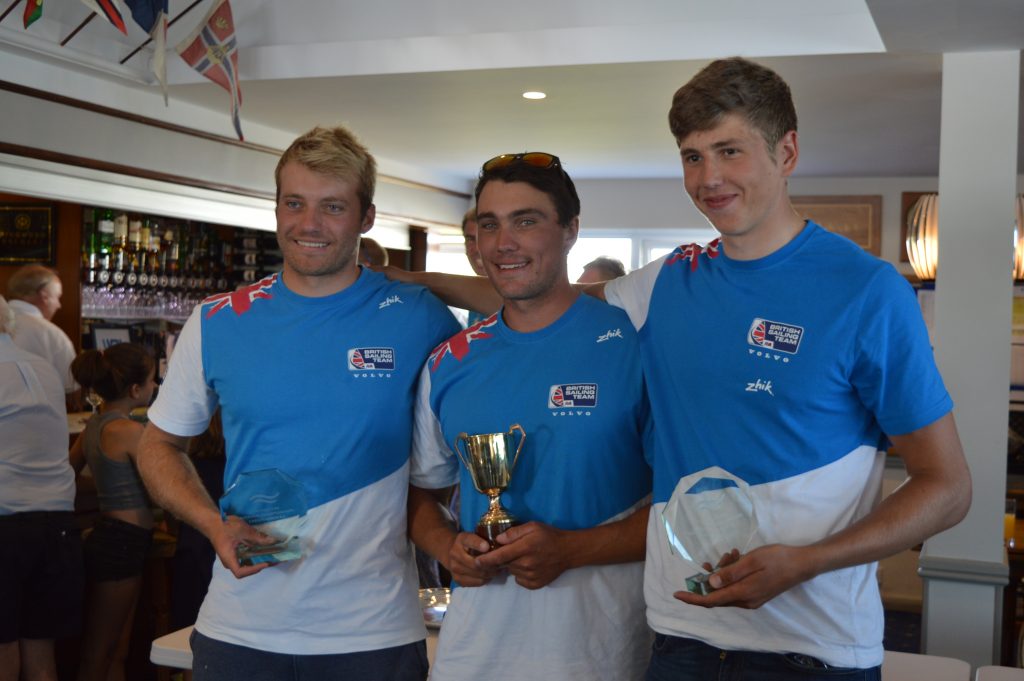 Ben Cornish was duly crowned British Finn National Champion for the second year running and gave his thanks to the race committee, organising team, `trolley dollies` and bar staff for providing an exceptional event – although the major star of the show was the weather, pretty much perfect all the way through…
Report by Simon Percival
Latest Race Reports…
The Finn fleets have a very active racing programme at all levels from Olympic level though to the equally keenly fought Classic fleet. To read the latest regatta reports click the images below.