Finn Open At Bough Beech SC
On Saturday 7th April 2018 Bough Beech hosted a Finn open meeting which was shared with Supernovas and Streakers. Visitors arrived from the East Coast, the South Coast and the South West.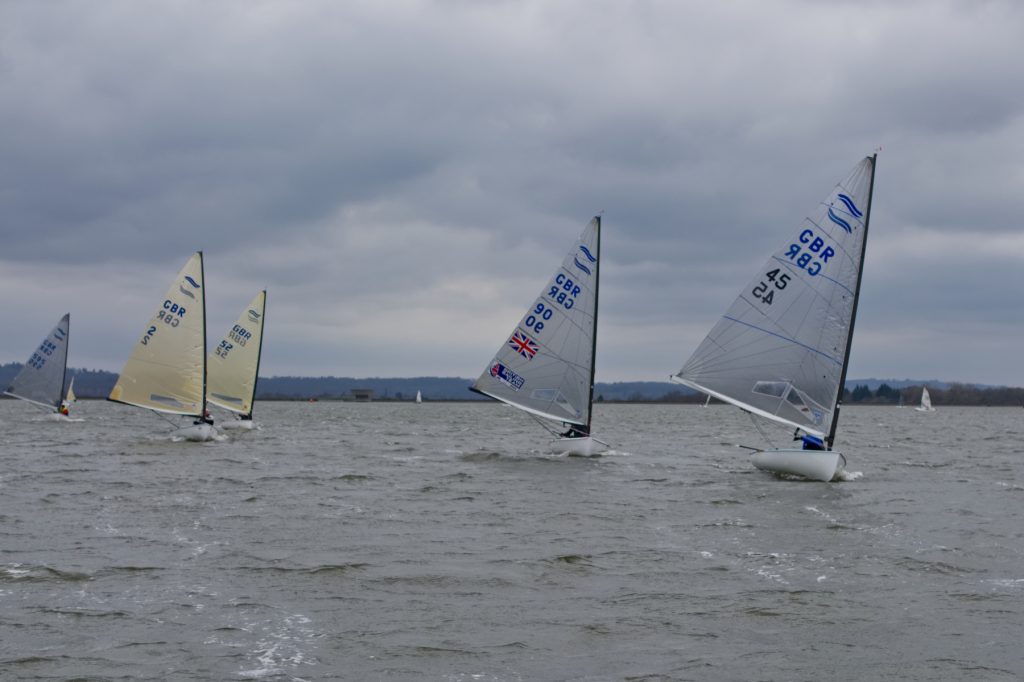 Upon arrival the wind was light from the East but soon built to a gusty and shifty 12 – 18 knots from the South. This enabled the race team to use the full length of the lake and set a challenging course that was ideal for the Finns.
In Race 1 Richard Sharp used his local knowledge to escape up the first beat. Dan Patten emerged from the pack to challenge on the downwind legs and by the final lap was on Richard's transom at the last downwind mark. Dan found a nice shift on the approach to the line to pip Richard.
Allen Burrell had pulled away from the Will Patten to take 3rd.
Fred Van Arkel had gone ashore to change his sail and Bill Chalker was carefully seen examining the underside of his Finn (being an extremely thorough chap he checked it again in Races 2 and 3).
In Race 2 Allen led at the first mark but the now annoyingly quick young Dan again closed up downwind. Fred was going extremely well with his changed sail before unluckily touching a mark. By the finish Allen held off Dan, Russ Ward (who was flying upwind) and Richard.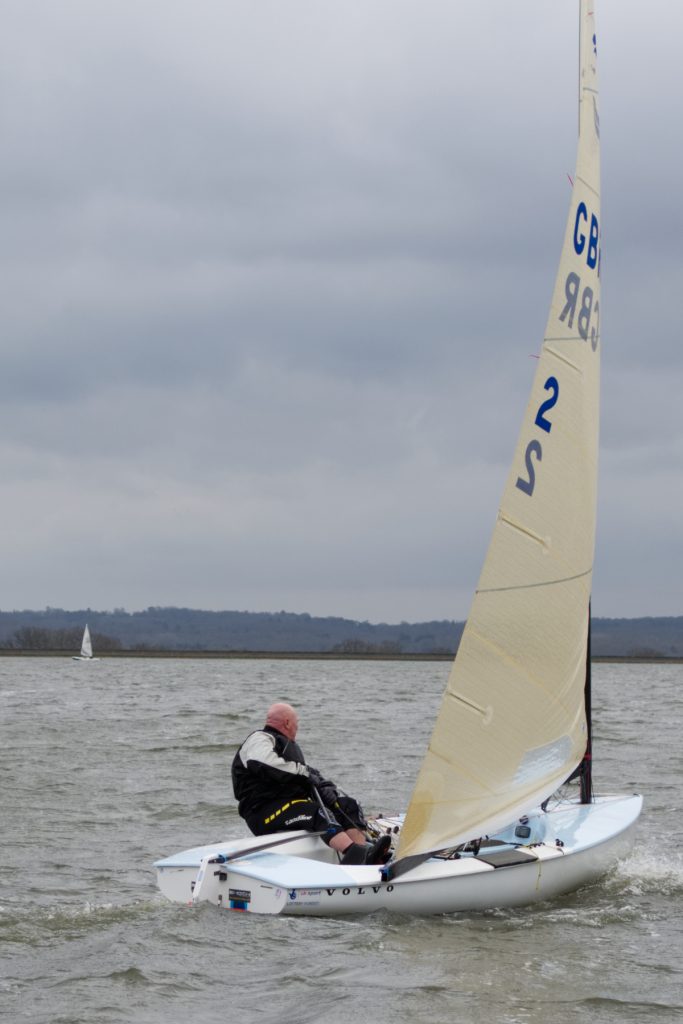 A good lunch overlooking the beautiful lake gave us a chance to recharge.
In Race 3 Richard again escaped but as the fleet bunched up and Allen got past. In the gusty and shifty conditions the lead changed a couple of times. Dan shot down the last run to get into second and close on Allen. They split at the final leeward mark but Allen had judged it perfectly to cross just ahead of Dan with Richard in 3rd and a charging Ed Thorburn in 4th.
This meant that Allen had won, Dan 2nd, Richard 3rd and Russ Ward 4th.
A great day's sailing was had by all and the club commented how fantastic it was to see all the Finns (and their 'athletic' helms) at the lake.
Report by Richard Sharp.
Latest Race Reports…
The Finn fleets have a very active racing programme at all levels from Olympic level though to the equally keenly fought Classic fleet. To read the latest regatta reports click the images below.