On Saturday 6th April 2018 Bough Beech hosted a Finn open meeting which was shared with Supernovas and Streakers.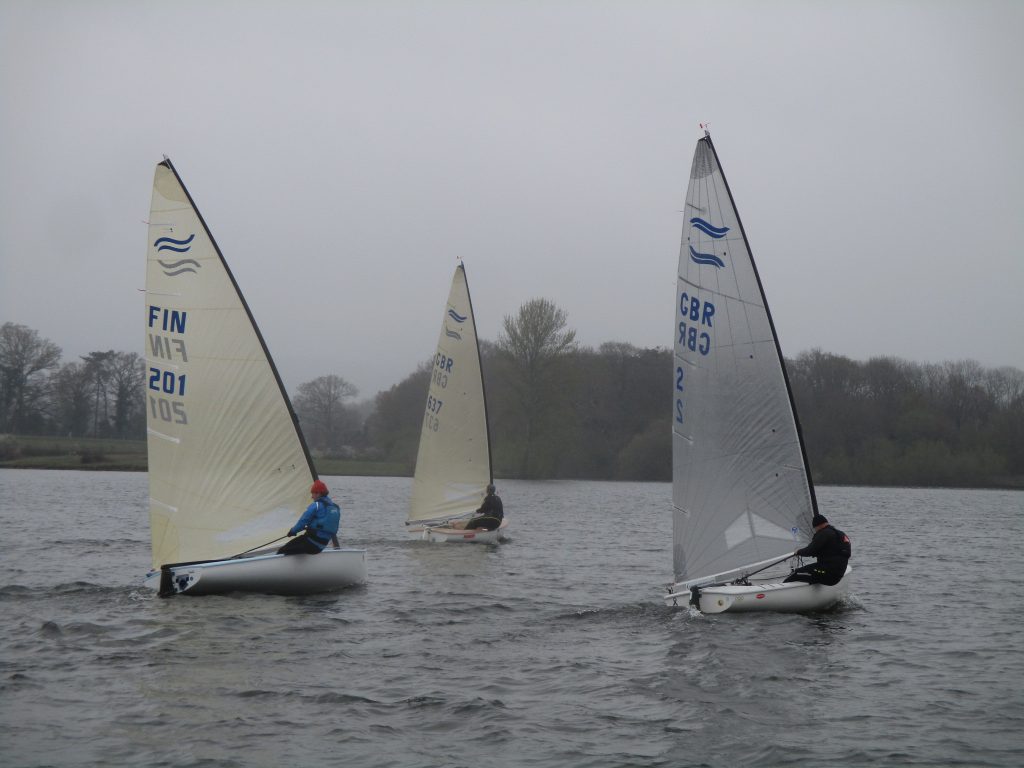 The breeze was 8-12 knots from the North which meant it was quite shifty and gusty. It was also quite chilly.
A good trapezium course was set using most of the length of the lake.
The startline was set with some pin bias but with shifts coming in off the right starting at the committee boat end could also pay.
The small but perfectly formed Finn fleet were to start behind the other classes which involved weaving their way through some of the other slower boats (some of which were upside down as the day went on!).
In Race 1 Allen Burrell and Kristian Sjoberg were side by side for the whole race (a pattern that was repeated in most races !) . Allen sportingly reminded Kristian to sail through the start/finish gate at one point. Kristian pipped Allen with Pete Cooke 3rd.
For Race 2 the wind had picked up a little. Pete had a great start towards the pin end and kept up well with Allen & Kristian. Eventually, after many changes of lead, Allen won with Kristian second and Pete 3rd.
After a warming lunch the sailors launched for 2 more races. Allen had changed sails and looked quick upwind in the gusts. Kristian was going very fast on the offwind legs.
Allen won Race 3 over 4 laps from Kristian so it was all set for the final race.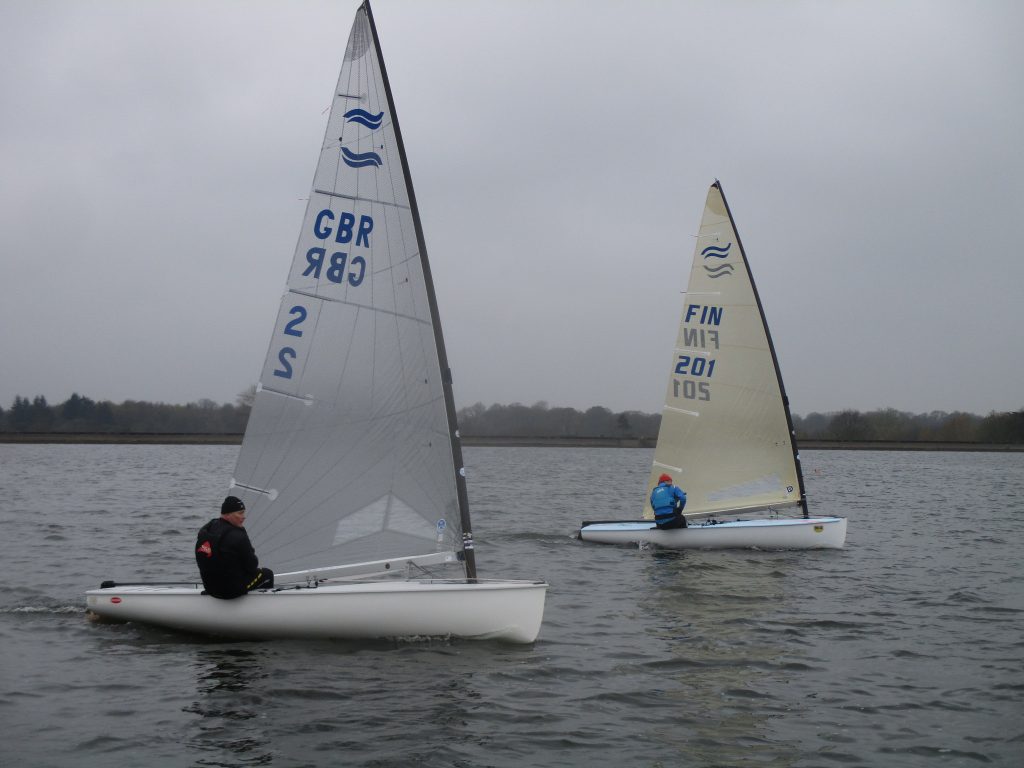 Kristian won another tight Race 4 over 3 laps from Allen.
Pete Cooke was 3rd in each of these races and at times was well up with the two leaders.
On countback Kristian won the event overall from Allen with Pete in 3rd.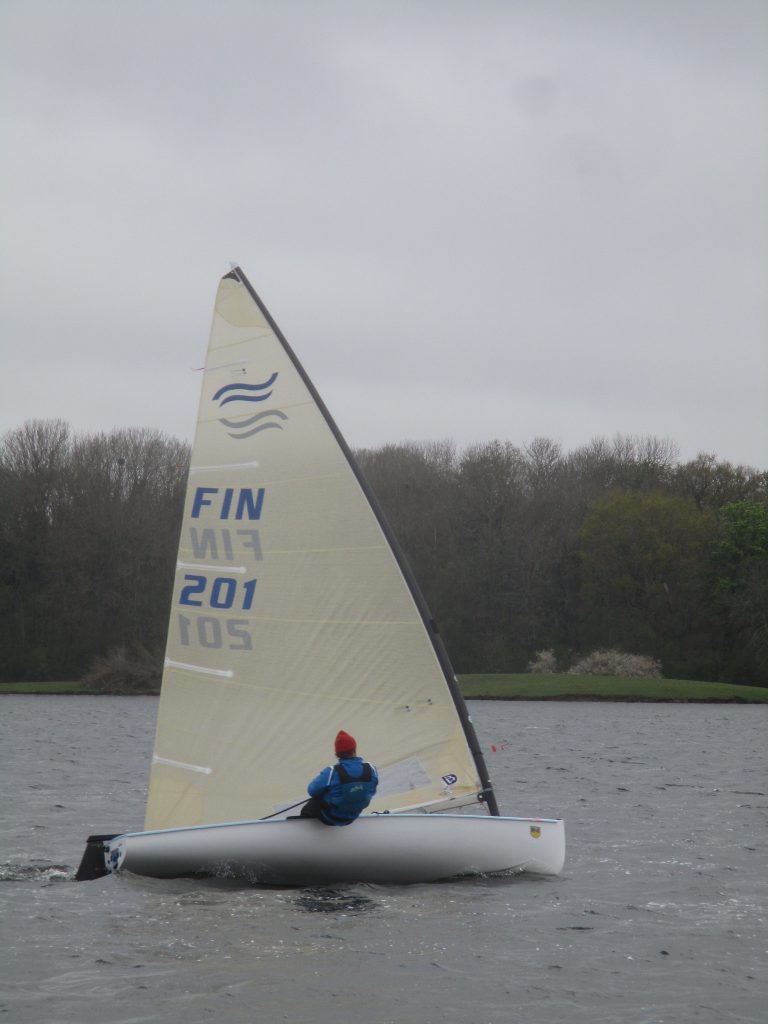 Latest Race Reports…
The Finn fleets have a very active racing programme at all levels from Olympic level though to the equally keenly fought Classic fleet. To read the latest regatta reports click the images below.