Bosham Sailing Club hosted a two-day International Finn Dinghy Open Meeting, on 21st/22nd April. The club's brief was to lay on three races per day around traditional marks across the eastern half of Chichester Harbour. This they did and the seventeen boats that entered raced from Itchenor Reach in the east, as far as the Winner Bank in the south, Prinsted Rythe in the north and Stocker Lake in the west.
The sun shone some of the time and the wind was easterly (5-10kts) on the first day and southerly (10-15kts) on the second making for a great variety of courses. Race Officer, Mike Brooke, completed the schedule but had to invoke the black flag twice on the first day with a flood tide pushing an eager fleet to premature starts. With only one discard, it brought the fleet largely into compliance.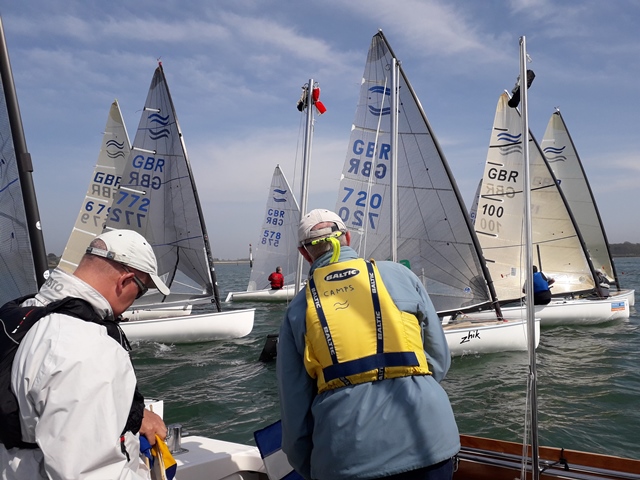 Despite the mixture of very long and very short beats and runs, the racing remained very close. The oldest Finn was a Fairey (with carbon) and the newest were the latest models with a range in between.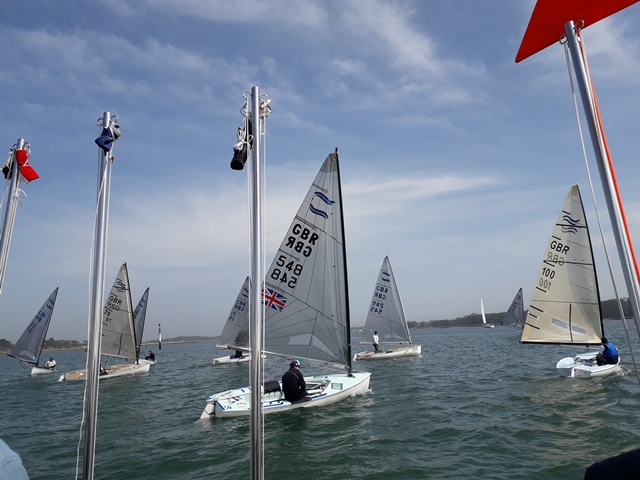 The youngest helm was twenty-one and the oldest were three over 70yrs ("Legends"), but they all mixed it and complained equally of aching knees after one of the mega short tacking battles. Helms came from Essex, Chew Valley, Warsash as well as other Chichester Harbour clubs. Teas were provided each day and the club hosted a dinner on Saturday evening. The club made visitors from further afield welcome with offers of accommodation over night.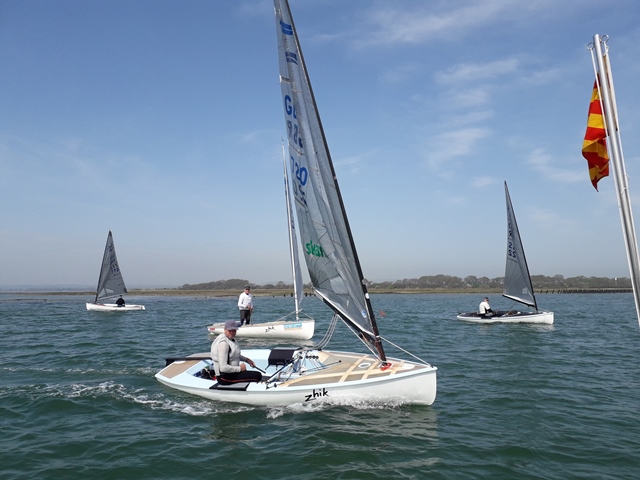 Julian Smith, overall winner.
Bosham's association with the Finn class goes back to the early 1950s when Charles Currey, Martin Beale and Vernon Stratton introduced to them club, since when there has been a continuous Finn Fleet. The winner overall this year was Julian Smith with Mike De Courcy and Fred van Arkel second and third respectively. Julian received the Bosham Silver Plate, the others glass tumblers and all the competitors received product prizes provided by event sponsor Suntouched Sailboats (Sue & Rodney Cobb).
Full results here:
Report by Dick Pratt
Photos by Vivien Morgan
Latest Race Reports…
The Finn fleets have a very active racing programme at all levels from Olympic level though to the equally keenly fought Classic fleet. To read the latest regatta reports click the images below.