Race 1 got started in a pleasant 9-11 knots with Oscar flag flying for free pumping. After a route up the middle right, Cornish squeezed round the top mark in the lead from Italy's Filippo Baldassari and Henry Wetherall of Great Britain.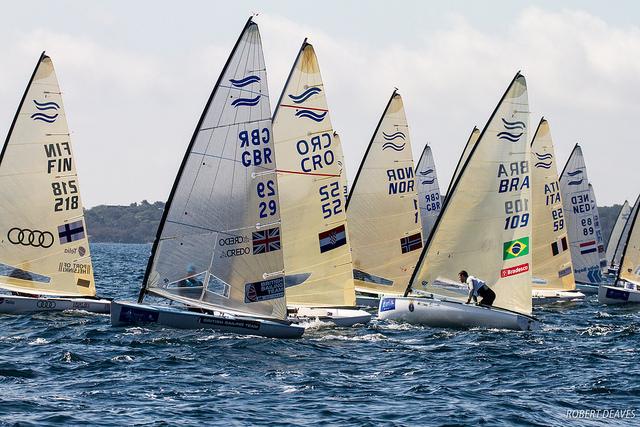 Ramshaw took the left track downwind and passed Cornish, who later admitted he had not seen the Oscar flag flying. Ramshaw held the lead through the gate, but on the shortened second upwind where the leaders covered each other, Baldassari got in front, if very briefly. This time Cornish got it right downwind and moved ahead, only to make another mistake and pass through the gate marks on his way to the finish, sailing a longer course than those who sailed straight to the finish. He just maintained his lead with Ramshaw second and Baldassari third. Heiner, who had followed Cornish, crossed fourth.
Cornish explained his day. "The first race was an accumulation of school boy errors I think. I forgot that Oscar flag was up for free pumping on the first run and then sailed round the gate, which I didn't need to do, before the finish line so definitely didn't make that one easy."
The conditions were not quite what he was expected, but he followed that with a sixth place to lead overnight. "The wind was a lot further left than we had on our forecast and I always had it in the back of my head that there was something in the right, and as it played out the breeze started to clock right during the day. It was the side to be on."
On his great start to the week "Can't complain. Certainly it was a day that was easier to get wrong than to get right so I am glad to come out of that unscathed."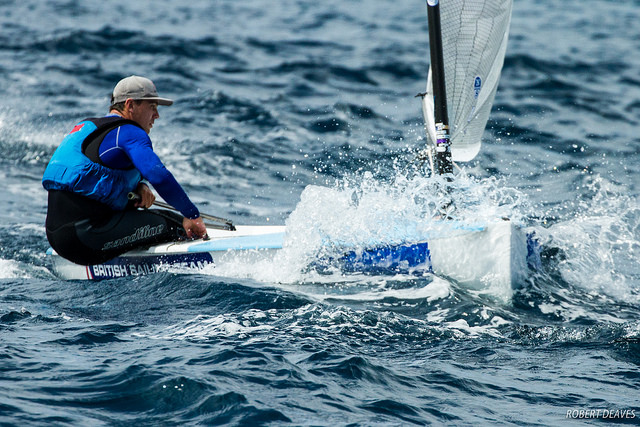 Ben Cornish followed on today with a consistent 5th and 6th to lead the field by a single point from rising young star Nicholas Heiner (NED) – son of the famous Finn and Star medalist Roy Heiner. Ed wright improved his overall score, climbing to 6th after a 10th and then taking the bullet in the fourth race. Henry Wetherell, (GBR71) is enjoying a solid series so far, never out of the top 20 in a highly competitive field and Pete McCoy sits in 24th spot.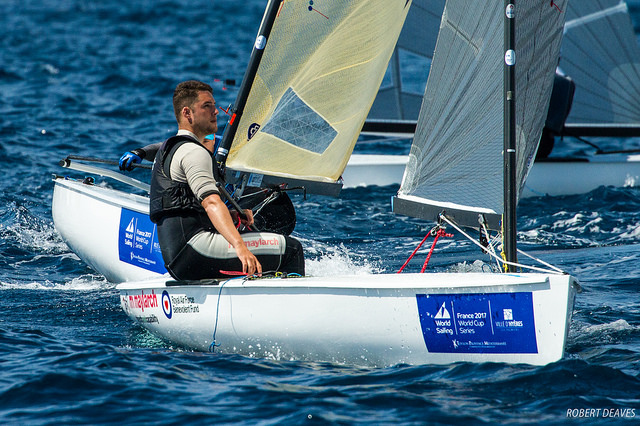 Two of the BFA GAC Pindar Under 23 squad – Cameron Tweedle and Callum Dixon are using the regatta as warm up for the Europeans next month and gaining valuable experience on the 'Pro circuit'
Follow the results here:
Report from Robert Deaves & John Heyes
Latest Race Reports…
The Finn fleets have a very active racing programme at all levels from Olympic level though to the equally keenly fought Classic fleet. To read the latest regatta reports click the images below.