The final event of the 2016 season Travellers Trophy was held at Warsash this weekend and saw Cameron Tweedle crowned as the first ever U 23 winner of the prestigious solid silver Finn. The series was a great success with a total of 93 sailors competing across the 7 separate events.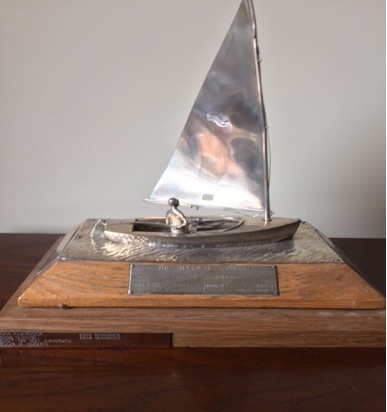 Cameron's name will follow many of the famous Finn sailors previously inscribed on the silver trophy. Fittingly it was presented by the current World and Olympic champion, Gilles Scott who kindly dropped by to attend the end of season dinner and present the award to Cameron.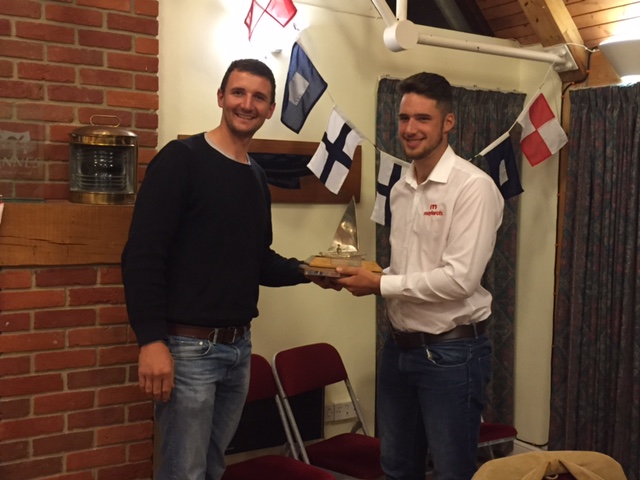 Runner-up was Allen Burrell on 81 pts and in third was another U 23 Matt Stephens on 104pts, who also wins the second of the two U 23 grants of £500 to attend the Silver Cup with Cameron.
Whilst the Traveller series does not currently allow any discards in an effort to promote attendance at every event, the Committee is considering allowing a single discard in the series for 2017, so let us know your thoughts on this by posting a comment in the Events section of the Forum.
Find you where you came in the final Traveller Series results here
Latest Race Reports…
The Finn fleets have a very active racing programme at all levels from Olympic level though to the equally keenly fought Classic fleet. To read the latest regatta reports click the images below.