Sailors, friends and family came from far and wide to remember and celebrate the life of Mike Till on Friday 21st October. Mike was a long time Finn sailor and did much to grow the popularity of the Finn World Masters, serving as Master Representative on the BFA for many years. A true Legend in many ways, he was a passionate and enthusiastic sailor as well as a talented artist and successful businessman.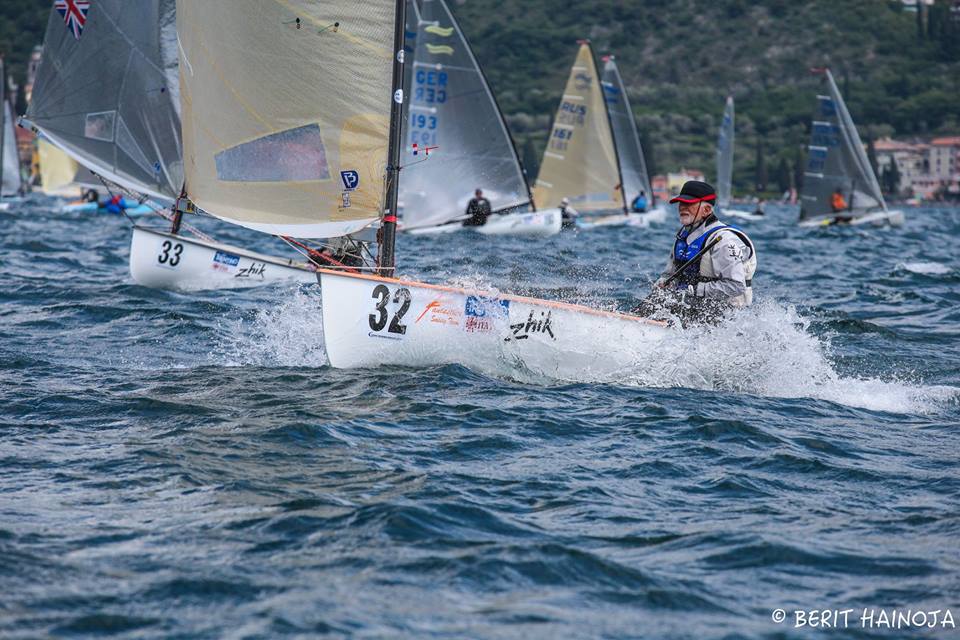 The Roman Catholic church of St Thomas of Canterbury in Cowes was packed with standing room only for the service to celebrate Mike's life.  Moving and eloquent words of remembrance were read by his three grand children and there were many fond memories of Mike swapped by the array of top sailors who attended the service and later a fitting wake at Cowes Corinthian Sailing Club where Mike sailed his XOD, which was on display on the hard.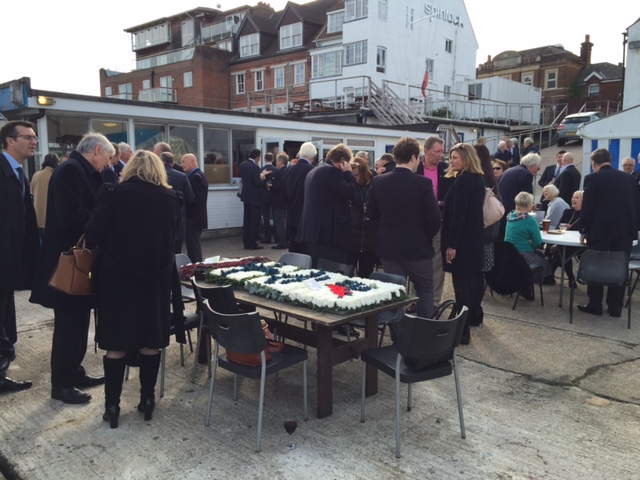 Wreaths  from Finn, Etchells 22 and XOD classes that Mike had enjoyed sailing so much were displayed and the Finn class further honoured him with a minutes silence before the first race at the Warsash Open the following day and by flying black ribbons from the mast head. Tim Tavinor and John Greenwood added their own tribute to Mike's maverick nature by sailing to the service in their Finns, luckily it was a beautiful autumn day as they sailed back in jackets and ties!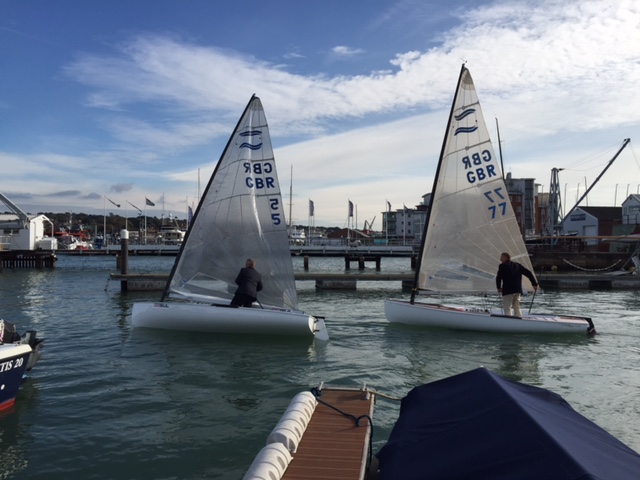 Read the obituary that was published in Scuttlebutt here.
Donations in memory of Mike can be sent to his chosen charity Cowes Sailability that provides sailing opportunities for disabled people and those with debilitating long term conditions.