Kathleen Till and her family together with Maddy Dobson are organising an art exhibition on behalf of her late husband and Finn Legend (in more ways than one!) Mike Till.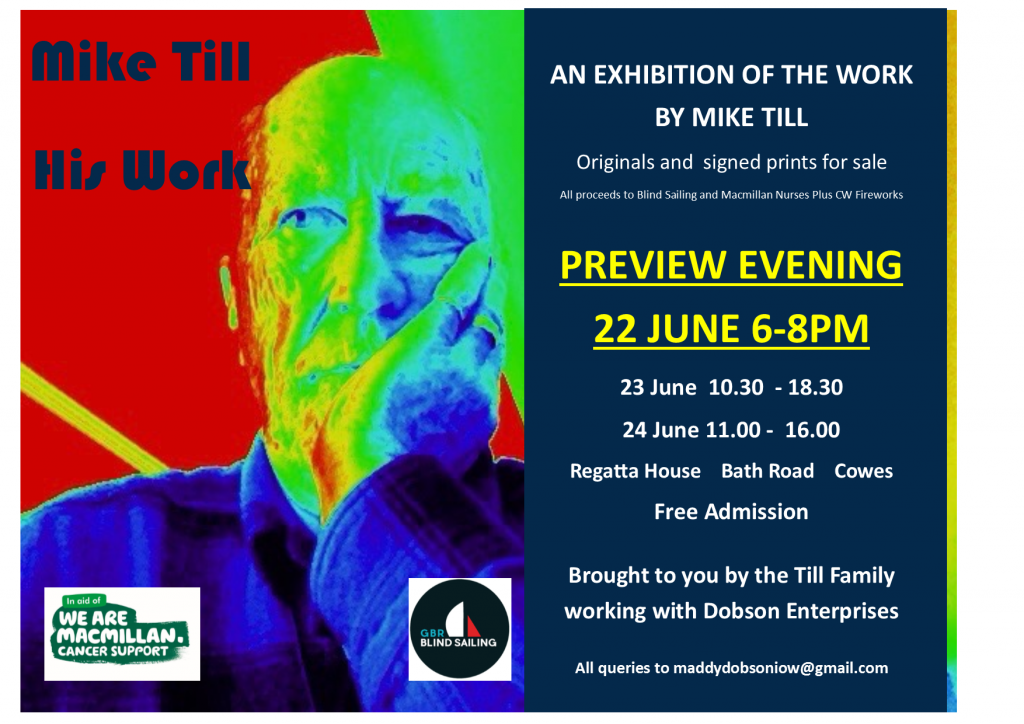 Mike was a fantastic painter and artist in numerous forms and there will be many paintings for sale, with all proceeds going to the  Blind Sailing charity he was heavily involved with at Cowes and Macmillan Cancer Care.
Cowes Week Ltd have offered their Board Room to display Mike's Work and the address is at Regatta House 18 Bath Road Cowes Isle of Wight – just up from the Royal London Yacht Club and the Parade. There will be a Preview Evening with Drinks on the 22 June at 18.00 – 20.00 with the exhibition open from 11 .00 – 18.00 on the 23-24 June. It would be great to have a strong BFA contingent there to remember Mike and his work, with the opportunity to raise funds for two very worthy causes.