Personal Sail Numbers (PSN)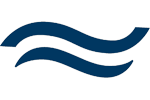 In the Finn fleet you have the option of purchasing a sail number of your choice between 1 and 100 (depending on availability). The PSN may be used on all of your Finn sails, no matter which Finn you are sailing; it is your own personal number. You will become recognized by this number; Giles Scott's personal sail number is 41. Each boat you race must also have its own separate Registered Sail Number. A PSN is not a substitute for boat registration, which is provided through the Membership Secretary, (click here for details). PSN's are only available to paid-up members of the BFA. If you do not renew your annual membership by 31st March you automatically forfeit your PSN and it will be re-allocated. PSN's can be purchased for a period of four years for a cost of £99 for numbers 1-20 or £75 for numbers 21-100. All the money so raised goes to support the Under 23 development programme to fund entries to the Silver Cup.
Personal Sail Numbers available at 16th October 2017: 27, 40, 43, 59, 73, 83, 84, 87.
The PSN enables you to be more distinctive; it adds that personal touch, a number to reflect perhaps: your year of birth, your age, or the year when you purchased your first Finn …the number of Finns you've owned for some! Please click here to download a PSN Application form.