Photo Finnish – new book now out!
Celebrating 60 years of Finn sailing.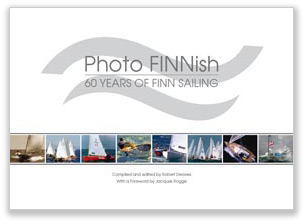 If you would like a copy of the book please send a cheque made payable to the BFA £28. this will include the postage. Send cheque made payable to BFA, to Woodcut, Thompson's Lane, Denmead, Hants, PO7 6NB. Please include name and address.